Forensic Consulting Services
From the more traditional managed services that evolve around connectivity and bandwidth, network monitoring, security, and disaster recovery, to less traditional services such as application and infrastructure management, storage, and software engineering, VERTEX has the expertise to get your organization running efficiently and cost-effectively. Our IT and cybersecurity services help protect our clients' most valuable asset, their data. Information must be secured yet readily available to avoid disruption in daily operations. 
Cybersecurity Compliance
Several of our customers have a certain degree of compliance requirements (HIPAA, SOX, GLBA, PCI, DFS, etc). To meet these demands, we provide:
Security Assessments
Risk Assessments
Legal Compliance Assessment and Audit
Vulnerability Assessments (Internal and External)
Penetration Testing
Security Awareness Training (onsite training)
Security Incident Response
Cyber Liability Insurance Policy Reviews
Merger & Acquisition Risk Assessment
When considering a M&A opportunity, the associated risk must be assessed before entering into an agreement. We have helped companies make better informed decisions by providing the following services:
Vulnerability Assessments
Penetration Testing
Cost-Loss Analysis
Cybersecurity Policy Review
IT Infrastructure
Our highly skilled engineers have successfully delivered hundreds of IT infrastructure related projects in 19 countries across North America, Europe, Latin America and South America. These services include:
Server Upgrades, Consolidations & Virtualization Projects
Cloud Migrations
Active Directory Upgrades
Network Infrastructure Installs and Upgrades
Office Relocations
Enterprise Wireless Network Deployments
Large Scale Desktop Deployments
M&A Technology Integration
Monitor, maintain, support and manage all of the above on a 24×7 basis
Managed Security Services
We complement our internal staff with strategic partnerships and subcontractors to provide the following services: 
Advanced Endpoint Protection, Detection and Response
Managed Firewall
Backup and Disaster Recovery
Security Awareness Training as a Service
Security Assessments as a Service
Dark Web Monitoring
Group Policy Management
Email Spam and Backup Services
SIEM
Encryption
Mobile Device Management
Multi-Factor Authentication
Software Engineering
When out-of-the-box software doesn't meet the needs of your organization, we can customize technology solutions to your specifications.
Custom Software Development
Cloud Integration
Advanced Database Development
Mobile and Web Apps
Technical Qualifications
Our senior technical staff have an average of 18 years industry experience; some with 20-25 years. 
Cyber Security: GSEC, GCIH, GCWN, CISSP
Microsoft Certified IT Professional
Microsoft Certified Technology Specialist
Microsoft Certified Solutions Associate
Microsoft Certified Professional
Key Personnel
Chief Technology Officer
Mark Jordan is the Chief Technology Officer at VERTEX and the President of Optistar Technology Consultants. Mark has over 20 years of experience providing IT solutions to businesses of all types and sizes globally.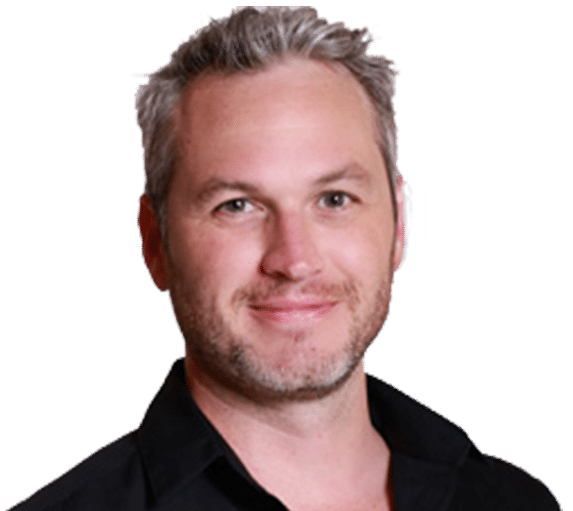 Vice President, Forensic Technology
Brian Rice is the Vice President of Forensic Technology at VERTEX. He supports sureties, law firms and other clients with e-document collection, management and retention services.