Customer Types
The healthcare industry maintains high standards for indoor air quality and regulatory compliance, not to mention security. VERTEX provides solutions that maintains clean indoor air, cooling tower management practices and protocols and technological solutions that achieve stringent security.
MATCH FOUND
MATCH FOUND
MATCH FOUND
MATCH FOUND

Key Personnel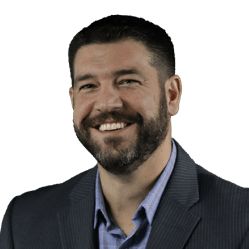 Executive Vice President, Industrial Hygiene & Building Sciences
As Executive Vice President of the Industrial Hygiene & Building Sciences sector of VERTEX, Erik Borgesen oversees all projects pertaining to asbestos, indoor air quality, industrial hygiene, lead-based paint, mold/water intrusion, and cooling tower and domestic (potable) water management programs and plans. Specific expertise includes: asbestos, industrial hygiene, indoor air quality, construction defect investigations, water intrusion/mold investigations, bio-aerosol sampling, HVAC assessment, emergency response actions, risk assessment, epidemiology, remedial work plan preparation and remedial oversight. Mr. Borgesen has extensive experience in the environmental industry including: coordination and performance of Environmental Audits, Hazardous Materials Building Inspections, Industrial Hygiene Investigations, and Indoor Air Quality Studies.