Blog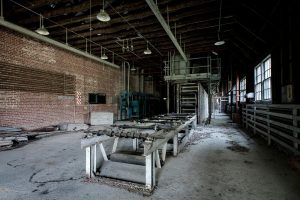 Facility closures need the effective application of project management techniques to ensure that the closure can effectively be completed with safe, physically secure, and economically, environmentally, and socially responsible outcomes. Risk management is among the key project management processes that provide systematic accounting of project uncertainties and risks to ensure a right set of strategies are incorporated into the project execution to properly respond to various project risks. It involves identification of potential risks, assessment of their likelihood, estimating their impacts, devising strategies to treat risks in a systematic manner, implementing risk-response strategies, and monitoring the risks over the project life cycle.
This article aims to address the need for applying project risk management techniques to facility closures, and identifies appropriate project risk management strategies for effective management of facility closure projects.
Read the full article at ProjectManagement.com
The Project Management Institute (PMI) is a globally recognized nonprofit institution for professional project, program, and portfolio managers. Founded in 1969, PMI provides widely recognized project management standards, resources, tools, certifications, academic research, accreditation, publications, professional development courses, and networking opportunities to its members around the globe. PMI's main standard is A Guide to the Project Management Body of Knowledge (PMBOK® Guide). As an American National Standards Institute (ANSI) standard, the PMBOK Guide is generally recognized as good practice in project management and reflects continually evolving knowledge of project management.