Start: 1/16/2019: 5:30 pm
End: 1/16/2019: 7:30 pm
Venue: The Nolen Rooftop
URL: https://conta.cc/2EPEaLM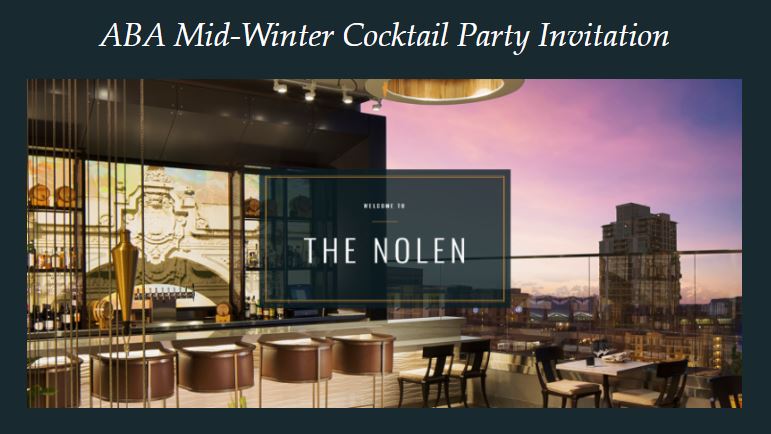 In conjunction with the ABA FSLC Mid-Winter Meeting, please join us for heavy appetizers and cocktails on Wednesday, January 16, 2019.
To RSVP, please click on the invitation above.
When you arrive, use The Nolen entrance which is outside to the left of the main Marriott entrance (closer to Island Ave).
If you need to use the elevator, please use the entrance inside the Marriott.