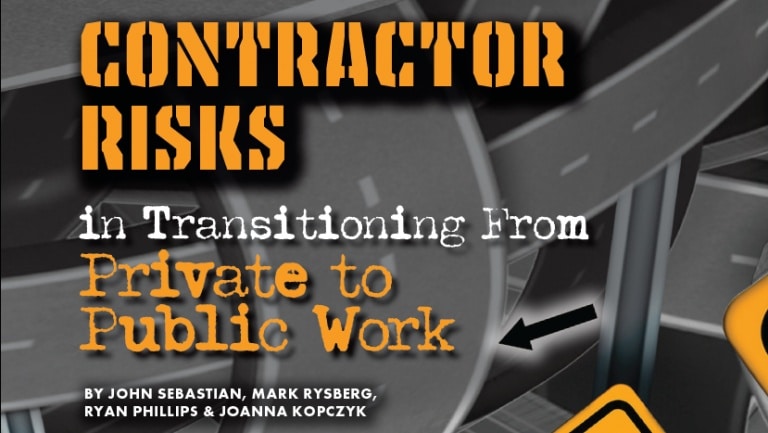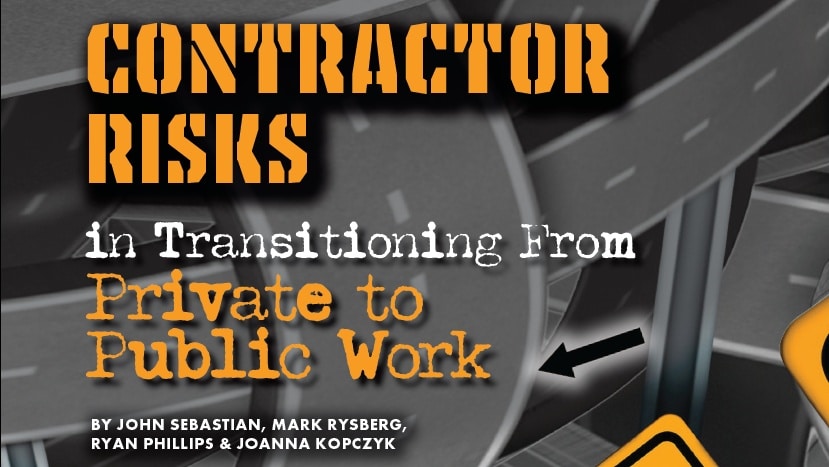 For decades, American infrastructure has been deteriorating without substantial governmental investment. In fact, the U.S. infrastructure ranking sunk from 9th to 13th from 2018 to 2019. However, Congress may soon attempt to address these issues through infrastructure initiatives like the proposed American Jobs Plan.
With that in mind, contractors eager to take on new federal government, state, and municipal work should be aware of the many often-conflicting statutes, rules, regulations, ordinances, and guidance. Awareness of the requirements and risks involved will help translate into a successful bid and, hopefully, a successful project.
Read the full article at Construction Financial Management Association (CFMA) Building Profits or download the PDF.