San Diego isn't Manhattan or San Francisco and never will be. But, it can be built out with a higher-density building product that will accommodate a broad range of buyer and renter types.
If you look at the great old cities of the U.S., they all started out with high-density townhomes and flats as high as six levels. Later, when elevators were introduced, buildings got even taller.
It wasn't until after World War II that suburban housing development began as Levitt, Shapell, and Eli Broad built out new towns in the outskirts of the older cities.
Conversely, San Diego grew up as a suburb, with single-family homes and garden apartments as its dominant products. Today, most of that product is 75 years of age.
The second element in our region's development is that the City of San Diego has not really developed a viable employment base downtown. Currently, only 11% of the City's workforce works downtown, compared to 30-40% in cities like Chicago, Philadelphia, and Boston.
It is time for us to imagine a new San Diego, one that embraces density and prepares us for the next century. San Diego County currently has 3.3 million persons and will continue to grow by 250,000 persons per decade. The growth will be generated by continually expanding employment opportunities as well as a routine expansion of the millennial population and its inevitable household formations. It is imperative for San Diego to expand its housing inventory by more than 12,000 units annually in order to satisfy the demand of that increasing population. Building up, rather than further out, is the smarter—and more realistic—way to achieve these ambitious figures.
Environmental & Cost Benefits of Densification
Densification makes good sense from an environmental standpoint as well. A standard subdivision will have 4-5 homes per acre. Townhome projects typically have 15-25 units per acre. And vertical construction has more than 100 units per acre.
Consider the multitude of cost savings that also accompany densification, particularly in cost savings to the public sector.
Here are just a few:
School Transportation—School buses cost $1,000 per student to operate. Imagine children actually walking to school.
Police and Fire Services—Per dwelling coverage requires far fewer of those services and substantially fewer vehicles. (The City of San Diego operates 4,200 vehicles.)
Postal Service—It takes a postman in a truck 1.5-2.0 hours to service a 100-unit subdivision, compared to a half-hour with a common mailbox in a 100-unit multi-family project. The savings in truck operation and wages would be staggering.
Maintenance & Utilities—The cost savings associated with providing and maintaining streets and utilities for a vertical (rather than linear) neighborhood are substantial.
Water—These savings are substantial. Common area landscaping comprises 50-70% of household water use. Linear subdivisions account for most of that water usage.
Vehicle Emissions – Imagine if you could walk to a supermarket or other services without having to access your vehicle.
That now brings me to the subject of parking. A two-bedroom apartment of 800 square feet requires the same square footage as two parking spaces. If the parking is subterranean, it is likely that the cost for the parking space is the same as the cost per square foot of the apartment.
Parking costs accelerate dramatically with subterranean parking. The cost of going down one level could be $15,000-20,000 per space while going down four levels could be $70,000-90,000 per space (depending on the size of the site, as ramps take up a lot of space). Thus, reducing requirements from two spaces per unit down to one space may mean that the project would need only two decks down instead of four. The dollar implications are significant.
The implications for rents are also substantial. If a developer can save $50,000 per unit by not providing more parking than is needed, that can translate into the ability to offer lower rents.
With densification, it is likely that only one car per household would be required. If there is decent connective public transit, some folks may not need a vehicle at all.
Now that the City has enabled developers to build projects without parking, and if it is possible for developers to obtain loans for projects without parking, then it should be possible to draw down the price of housing.
There are a few flaws in that scenario:
First is the assumption that there would be decent public transit. Currently only about 5-6% of San Diegans take public transit to work. High employment nodes like Carmel Valley remain totally unserved by public transit.
Second, there is a wide disparity between where people live in San Diego and where they work. Reportedly, there are 66,000 people who commute from Riverside County every day and another 20,000+ who commute from Tijuana. Much of the new housing is being built south of Interstate 8, while most of the jobs are north of it.
Third, the wide disparity between where people work and where they live means that developing an efficient transit system that gets them from Point A to Point B would be extraordinarily difficult. Transit ridership is currently declining.
Fourth, fewer cars (and more alternative engine vehicles) means fewer gas tax dollars available for road maintenance and improvements and rail systems.
Fifth, Americans love their cars. New car sales last year in the U.S. totaled 17 million. Weening drivers off the highway will be extraordinarily difficult, despite the log-jams during peak hours.
Will the future change? It always does. But how?
The reality is that because developable land is scarce in job-centric areas, it is inevitable that densification will occur. It may take substantial state or federal intervention to mandate higher density, less rigid height limits, and accommodations for the growing population, but it will happen.
As that happens, there will be more higher-density housing closer to high-density employment bases and eventually public transit that will connect the two.
The type of employment that generates space needs in San Diego is increasingly office / scientific / research-oriented and operates in higher-density environments that can blend with higher-density housing.
I remain optimistic for tomorrow's traffic solutions in San Diego, recognizing that the move toward higher-density housing and employment will create an environment with less reliance on private vehicles. It just takes time. A lot of it.
Perhaps we start out by having more inviting buses as they have in London.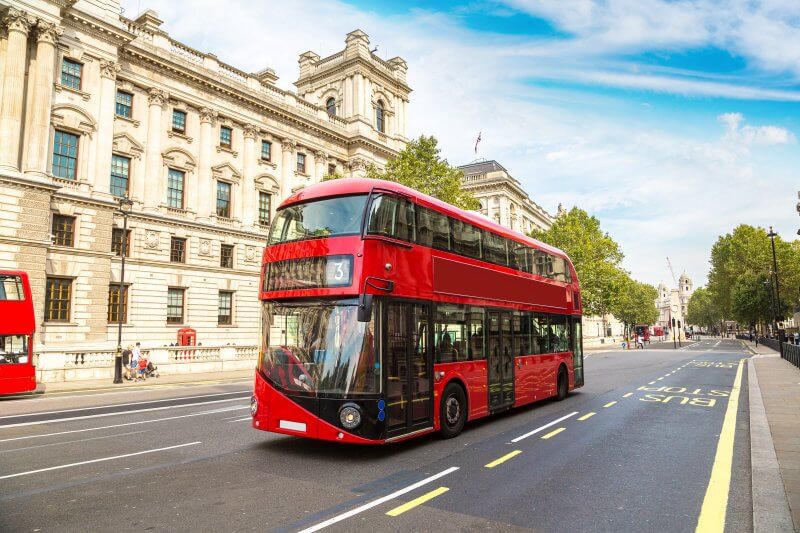 Author
Alan Nevin
Director of Economic and Market Research, Xpera Group
This article was originally published by Xpera Group which is now part of The Vertex Companies, LLC.