As spring rolls into summer, hail-producing thunderstorms are more frequent and with them comes the potential damage to outdoor HVAC condenser coils. Although hail occurs in all areas of the United States, hail-producing thunderstorms with hailstones greater than 3/4" in diameter are more prevalent east of the Rocky Mountains.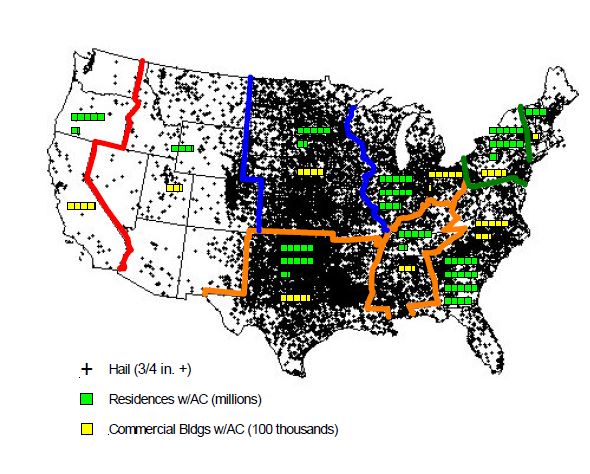 When confronted with the option of repair or replacement, HVAC equipment owners often assume that the obvious choice is full replacement of their HVAC condenser coils as their initial appearance is often quite rough following a significant hail storm.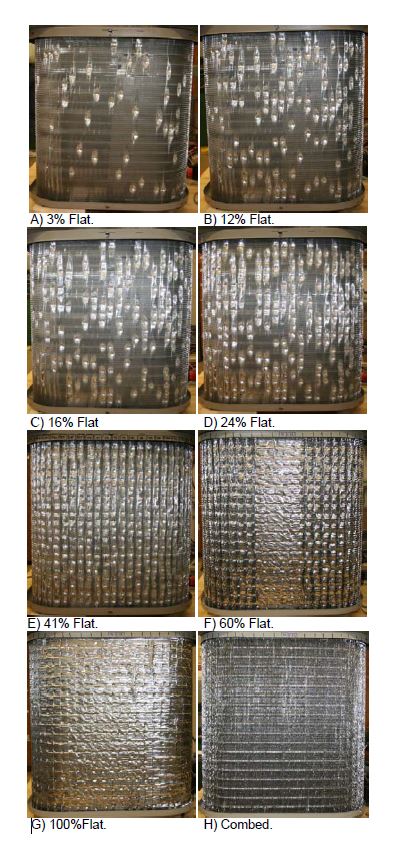 The not so obvious truth of the matter is quite different than most HVAC equipment owners would expect. Studies1 have shown that condenser coils with 41% of the fin area flattened had little or no decrease in total capacity, with a 2-5% decrease in Seasonal Energy Efficiency Ratio (SEER), and a 3-6% decrease in Energy Efficiency Ratio (EER). Additionally, condenser coils with 100% of the fins flattened lost 23%-27% of their total capacity, with a 34% decrease in SEER, and a 35-36% decrease in EER.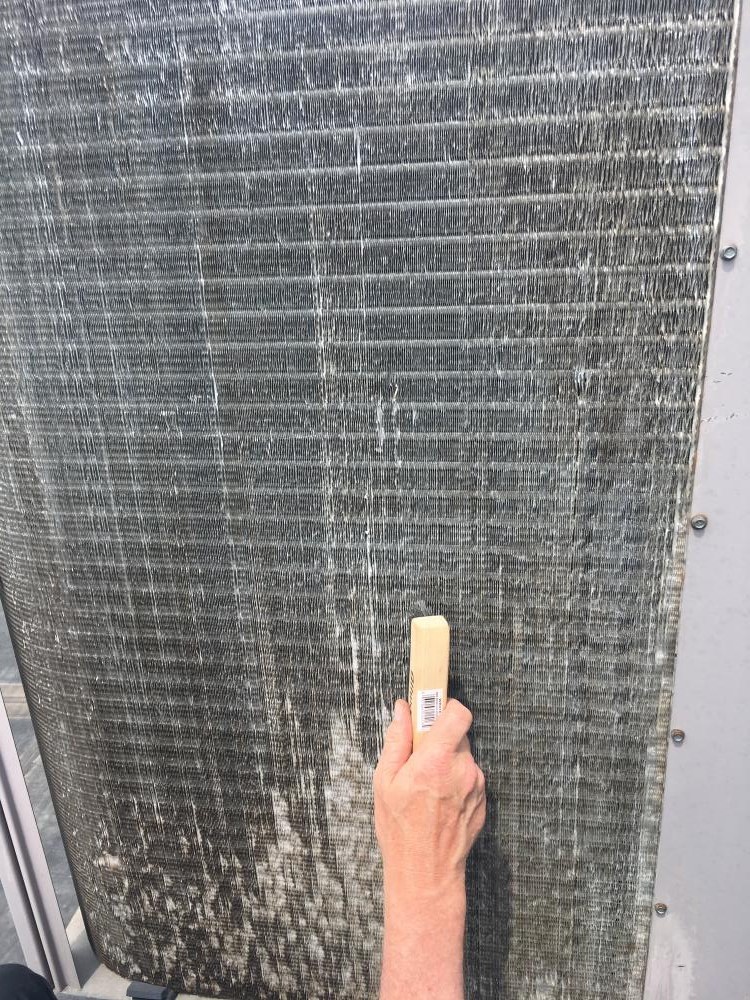 Even more interesting than the total capacity, SEER, and EER data was the revelation that combing the HVAC condenser fins restored the units to within 1-4% of their undented total capacities and within 4-6% of their undented efficiencies.
VERTEX recommends that all outdoor HVAC equipment be specified with hail guards to help prevent hail damage in the first place, but HVAC equipment owners should carefully consider whether combing of the condenser fins is the appropriate choice compared to the costly option of full condenser coil replacement.
To learn more about VERTEX's Forensic Engineering services or to speak with an Engineering Expert, call 888.298.5162 or submit an inquiry.
Reference