Multi-family investments have always been a safe haven for investment dollars. But, is this changing?
Throughout the last half of the 20th century, and until recent times, investments in multi-family properties (apartments) proved to be a safe and secure investment for a wide range of investors, from individual investors with just a few units to large national firms with portfolios of tens or even hundreds of thousands of units. Multi-family investment types have expanded over the years to also include student housing, congregate care, senior housing, and other properties serving an ever-wider array of clients.
Have the events of 2020 dramatically changed the investment landscape?
Temporary Rent & Eviction Limitations
Many renters struggled with increasing rents even before the COVID-19 pandemic. As investors and landlords sought to increase or maintain their returns on investment, tenants who have been facing decades of stagnant wage growth were squeezed. As a result, several states, including California and New York, began to explore, and then implement or expand, rent control measures to control landlords' ability to increase rents and evict tenants for a variety of reasons.
In the last few months, in response to the unprecedented unemployment caused by COVID-19, governments have introduced new limits on rents, in some cases allowing tenants to forego rent payments altogether as a temporary measure. Landlords have also been denied the ability to evict tenants for non-payment of rents, again, as a temporary measure for public health reasons.
Extending these measures beyond what is absolutely necessary to get through the current crisis would have detrimental results, with some tenants seeking to take advantage of free rents. In turn, that lost rental income can contribute to the following:
Accumulation of deferred maintenance, causing the physical assets to deteriorate.
Elimination of investor interest in starting new projects.
Elimination of investor incentive to acquire and improve existing projects.
Emerged Risks in Student & Senior Housing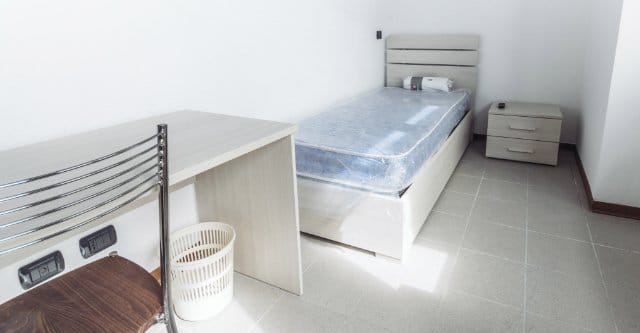 Student housing and senior housing are unique categories within the multi-family market. Student housing has boomed in the past 30 years, as colleges and universities have expanded and are increasingly attracting/recruiting wealthier students from out-of-state or abroad in order to fuel their growth while, in some cases, limiting access by local in-state students. This trend has caused an imbalance in student housing.
Historically, college and university students have come from communities in close proximity to the schools, allowing them the option to live at home, in campus dorms, or within the surrounding area. The influx of out-of-state and out-of-country students has created the need for massive new housing complexes on campus or immediately adjacent, specifically to accommodate out-of-area students. However, as with general multi-family investments, these students/tenants have seen their rents increase as demand often exceeds supply, even with the tremendous growth in construction. With the new "norm" coming from COVID-19, landlords may see their demand evaporate as many colleges implement programs to allow remote learning, where physical participation in most classrooms can be avoided.
This trend has many impacts. While reducing social contact and cross-contamination to avoid the spread of disease, it also reduces the demand and need for housing in close proximity to colleges and universities. If this trend becomes the new normal, investors will begin to re-purpose their units to non-student, market-rate projects, or to affordable units in concert with various government programs that will seek to acquire surplus units for public housing. Although this will be an undesirable outcome for some, the prospect of mass vacancies in student housing projects will be not palatable to housing investors or their lenders.
Senior housing communities, whether independent living, nursing homes, or group homes, have been presented with their own series of challenges with COVID-19. As seniors age and lose some of their mobility, they become increasingly reliant on caregivers who are under the authority of corporate investors and local management.
Until recently, there have been no established protocols to identify sick caregiver staff. It was expected that if you were sick, you stayed home, although we know that is not always the case. With COVID-19, caregivers may be bringing the virus with them to work, even unknowingly if they are asymptomatic. This has wreaked havoc on many nursing homes across the nation. As a result, many elderly persons have perished. New operational protocols are needed, such as having workers tested as they enter and leave, monitoring and isolating residents upon their first signs of illness, and more importantly, ongoing testing at frequent intervals, even where no illness is apparent. These changes will bring higher operating costs, and likely lower occupancy rates, to existing facilities. In the near future, drastic design changes will be mandated in new facilities along with training programs.
In all of these cases, major changes are coming to multi-family housing across the country and the world. Like washing hands to help avoid the spread of disease, there are a few steps investors can take to lessen the impact of these changing times, including:
Being proactive and maintaining strict health and safety programs in property management staffing
Maintaining tenant loyalty by delivering safe, clean and functional housing at fair rates
Enhancing staff training and supervision to enforce programs to avoid disease
Adjusting financial expectations to address new realities and planning for the long term
Creating financial reserves to address continued maintenance of health and safety initiatives
Including urgent care facilities within major projects or within the neighborhood
Offering free health screening as a community benefit
As we all navigate these challenging times, VERTEX can assist your company, as part of your executive response team, to analyze operational deficiencies, mitigate the financial impact and implement remedial measures.
Author
Bill Kennedy
Director of Land Development Consulting, Xpera Group
This article was originally published by Xpera Group which is now part of The Vertex Companies, LLC.