Start: 1/21/2020
End: 1/23/2020
Venue: Hilton Orlando Bonnet Creek
URL: Event URL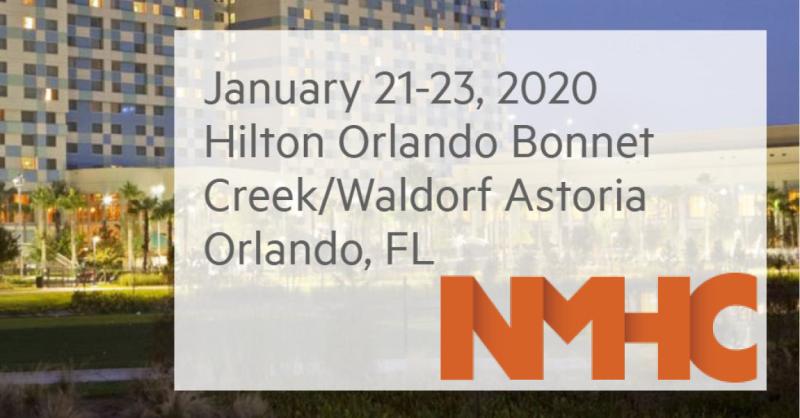 VERTEX's Jaron Frieden, Michael Plainte and Max Elliot will be attending the National Multifamily Housing Counsel (NMHC) Annual Meeting in Orlando, FL.
This is the largest gathering of the year where NMHC members come together to network with their colleagues and set wheels in motion for their property deals. There will be informative sessions led by industry leaders and opportunities to network at the NMHC and affiliate group's social events. This event is open to members only.