When it comes to constructing durable and long-lasting structures, understanding the importance and function of various construction joints is paramount. Concrete construction joints play a critical role in ensuring the integrity and stability of structures, bridges, highways, and other flatwork. Construction compliance reviews, and often litigated matters, focus on the design and construction of common joints in concrete. In this blog post, we delve into:
What these joints are
The function these joints perform
How they contribute to the success of construction projects
The Types of Construction Joints and their Uses
The figure below shows the typical locations of multiple types of joints in a common exterior slab-on-grade residential setting.

Figure 1: Example of joint locations. Source: ACI 224.3R-95
Contraction Joints (Figs. 1, 2 and 3): These joints are designed to allow for the shrinkage of concrete due to drying and temperature changes. Typically, they are straight and placed at regular intervals or at column lines to assisted in controlled cracking. They consist of a linear groove in the surface of the concrete which facilitates controlled cracking over time along the groove.
Contraction joints are generally formed by the following processes:
Sawed Joint – One of the most common methods of forming contraction joints in slabs. Saw-cut contraction joints are usually created by using early-entry saws to cut control joints in freshly-placed concrete. These saws generally have smaller diameters and use guards to prevent spalling and keep the saws in place. They saw a continuous slot in the slab to create a weakened plane.
Hand-tooled – Another method of forming contraction joints in slabs is by using a formed tool to create grooves in the concrete before finishing.
Preformed Joints – In thicker slabs, it is difficult to perform such tasks and so a pre-molded insert can be placed at the bottom of the slab (1).
Below are more examples of contraction joint types: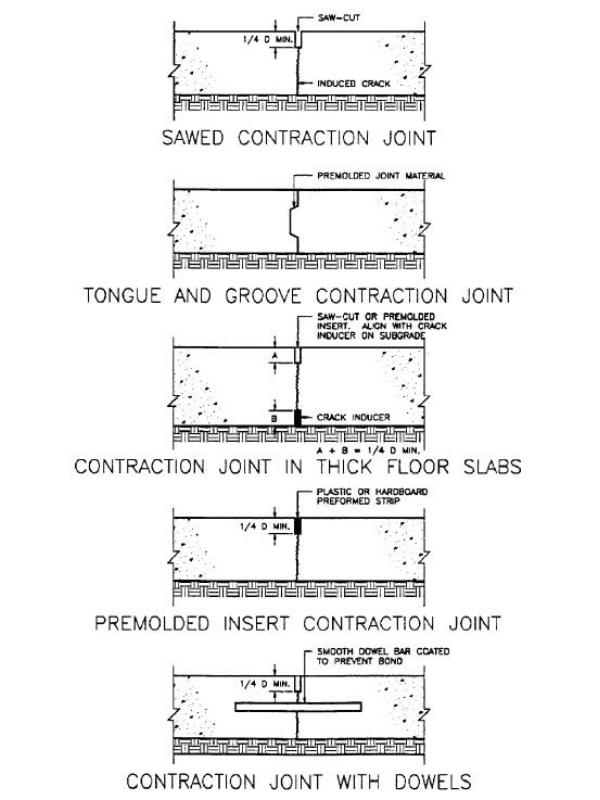 Figure 2: Depictions of different contraction joints. Source: ACI 224.3R-95

Figure 3: Example of hand-tooled concrete contraction joints present at Vertex' project in Broomfield, Colorado (2).

Construction Joints (Figs. 1 and 2): Construction joints are planned gaps or discontinuities intentionally introduced into a concrete structure during construction. These joints allow different sections of concrete to be poured and cured separately while providing a way for them to bond effectively. Generally, construction joints should be located 5 ft or more from any other parallel joint. In some cases, with the designer's approval, construction joints and contraction joints can be interchanged (3).
Large construction projects often require several phases for completion. By using construction joints, contractors can effectively divide the work into manageable sections and carry out each phase without delaying the entire project.
Concrete is susceptible to shrinkage and expansion due to changes in temperature, humidity and other environmental factors. Without proper construction/contraction joints, these stresses can lead to uncontrolled cracking throughout the structure, compromising its structural integrity and aesthetics. Strategically placed joints allow cracking to occur along appropriate planes, leading to stronger and more appealing concrete structures. An example of construction/contraction joints from a previous VERTEX project is shown below.
Expansion/Isolation Joints (Figs. 4 and 5): Isolation joints separate areas of concrete where freedom of vertical and horizontal movement is necessary for adjoining elements. They prevent the transfer of loads and stresses between elements of different structural systems. Examples often include areas where non-structural slabs (e.g. sidewalks or slabs on-grade) meet vertical structural walls or foundation elements. Due to different loading conditions and behavior of the subsurface soil (heave, settlement, swelling, consolidation), some concrete elements are expected and intended to move vertically to a different degree than others. For example, a garage slab may be expected to move more than the garage's foundation stem wall and footings after construction. Therefore, an isolation joint is added to separate the structural elements from the slab, and movement from one of those items will not affect the other. The joints may be composed of sheet material, preformed joint material, or flexible closed-cell foam planks (4). ACI's depiction of an isolation joint and an example of an isolation joint from a previous VERTEX project are shown below.

Figure 4:Depiction of an expansion/isolation joint. Source ACI 224.3R-95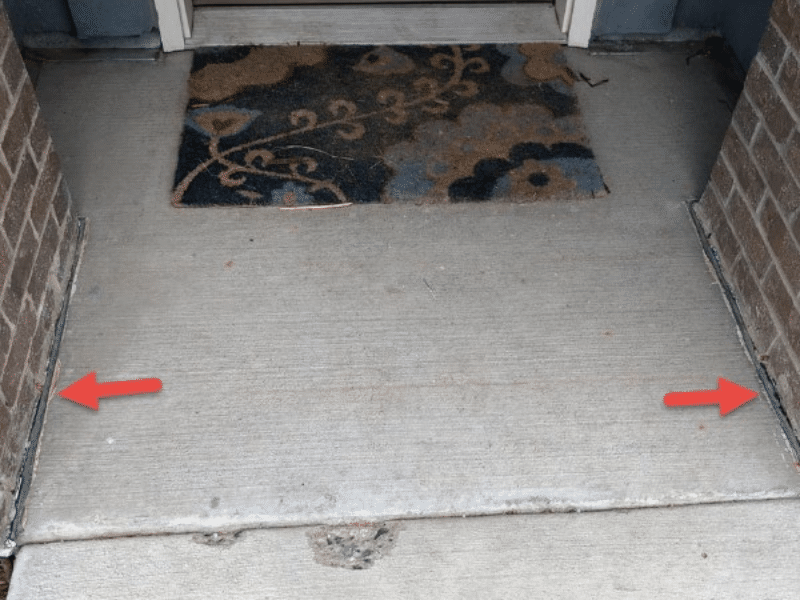 Figure 5: Example of concrete isolation joints at Vertex project Greenwood Village, Colorado.(5)

Construction joints are indispensable parts of modern construction, providing stability, strength and resilience to concrete structures. By understanding the significance and implementing best practices for the use and installation of concrete construction joints, engineers and contractors can ensure that their projects will stand the test of time and contribute to safer, more reliable infrastructure for generations to come.
How can VERTEX Help?
Missing or incorrectly installed joints can be primary sources of complaints in building failures. These instances are a commonly observed issue by VERTEX's Forensics and Litigation teams. If missing or non-compliant joints are a problem for you, VERTEX has a team of litigation professionals with the expertise to investigate, provide expert opinions, and estimate costs of repair for these issues. VERTEX is also able to perform the work of repairing/restoring the structure in a quality and timely manner. For more information, call (303) 623-9116 or contact Tiffany W. Chang, MS, EIT, CCT at tchang@vertexeng.com.
---
Article References:
1. American Concrete Institute 224.3R-95 – Joints in Concrete Construction
2. Photo source: September 30, 2022 site inspection performed by Tyler Juhl of VERTEX
3. American Concrete Institute 302.1R-15 – Guide to Concrete Floor and Slab Construction
4. American Concrete Institute 302.1R-15 – Guide to Concrete Floor and Slab Construction
5. Photo source: January 18, 2021 site inspection performed by Tiffany W. Chang, MS, EIT, CCT of VERTEX