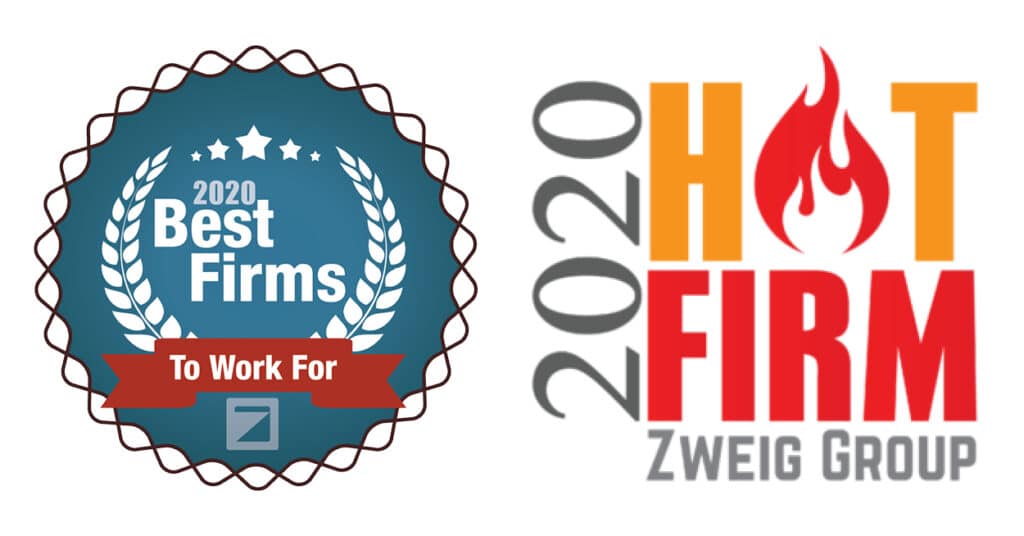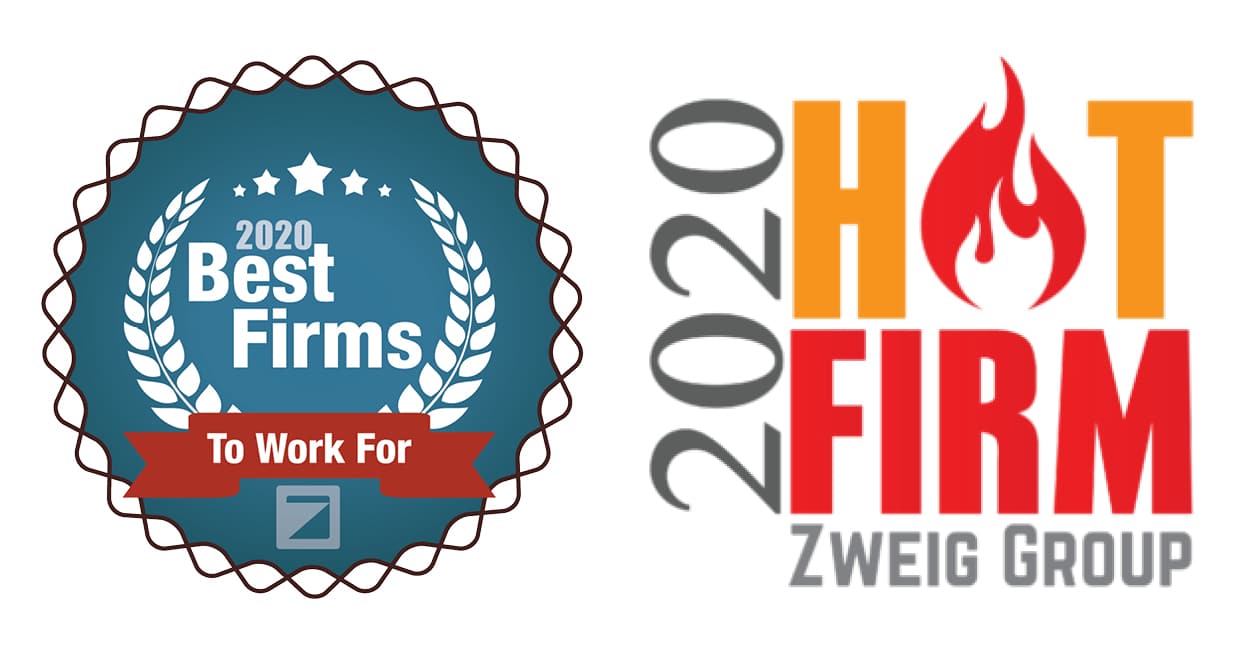 Zweig Group recently announced its 2020 Best Firms to Work For Award and 2020 Hot Firms List. VERTEX is proud to be ranked on both lists.
The 2020 Best Firms To Work For Award recognizes the top architecture, structural engineering, civil engineering, environmental, geotechnical, landscape architecture/planning, and multi-discipline firms in the US and Canada based on their workplace practices, employee benefits, employee retention rates, and more. These firms have been recognized for their ability to inspire their teams to perform at the highest levels and create an environment where their people feel valued, can make a difference, and can clearly see their contribution to the overall mission and success of the firm.
VERTEX is proud to be ranked #25 in the 200+ Employee category and #47 in Multi-Discipline. This ranking is based on employee responses, so it is a true honor to know our employees are happy to be with VERTEX.
The 2020 Hot Firm List recognizes the 100 fastest-growing AEC firms in the United States and Canada. Firms are ranked on three-year growth in revenue, by both percentage and dollar growth.
VERTEX is proud to be ranked #36.
We want to thank our dedicated team for continuing to make VERTEX a great company in the AEC industry!