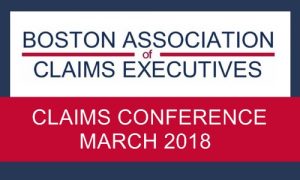 VERTEX's Brendan Phelan will be presenting at the BACE Claims Conference along with Linda Smith, Esq. of Morrison Mahoney. The topic of the presentation will be "The Complex Nature of Microbial Claims Management." This section of the conference will provide continuing credits for adjusters in the following states: NH, FL, TX, OK & NC.
When: Wednesday, March 28th, 9:00 am to 1:00 pm
Where: Hampton Inn, 319 Speen Street, Natick, MA 01760
For more information on VERTEX's Environmental Claims Consulting services, call 888.298.5162 or email info@vertexeng.com.