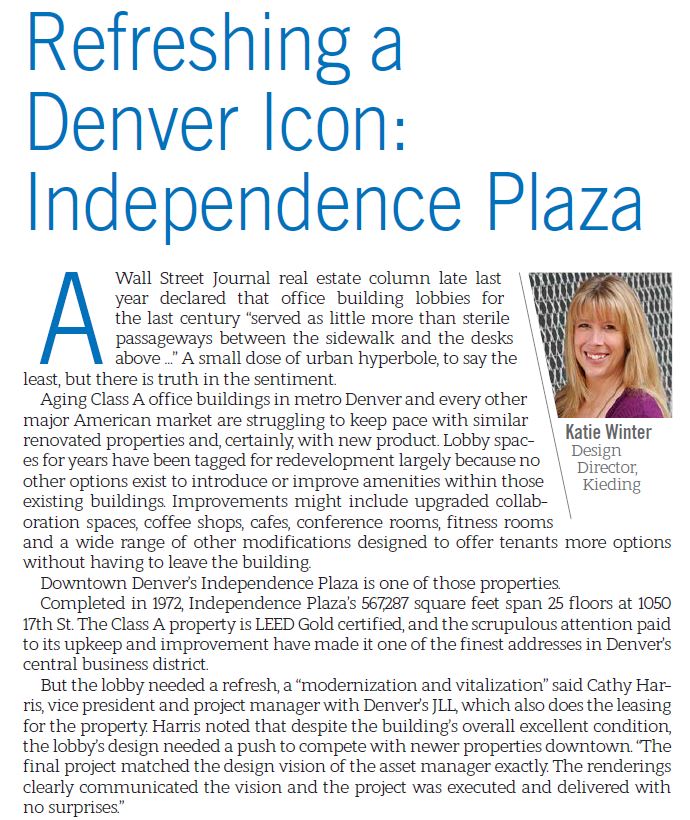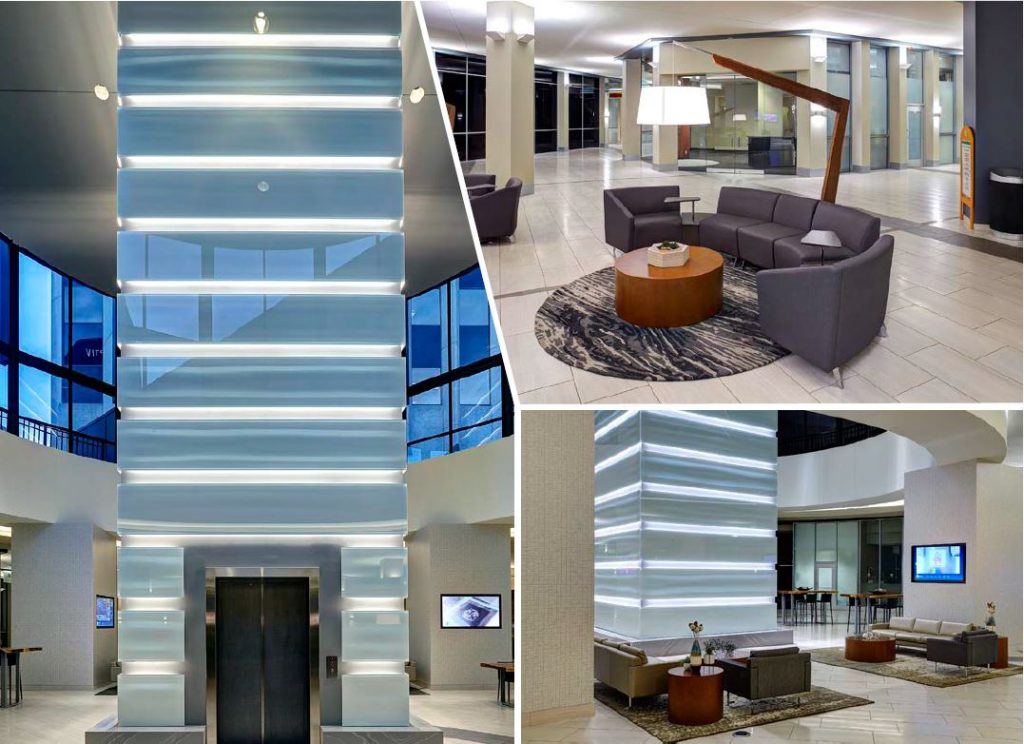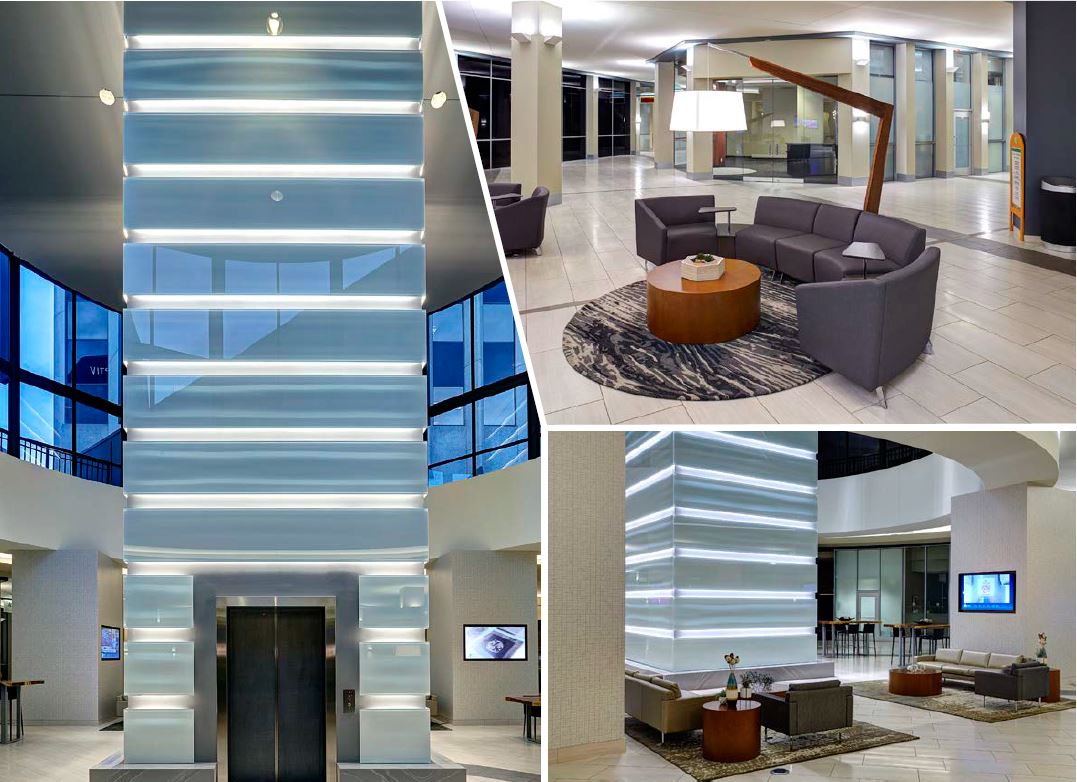 At the center of the circular soffit – sometimes referred to as "the mothership" by management – is the new elevator feature, the construction of which posed a number of challenges to both the design and construction.
The previous elevator base had been wrapped in dark gray granite with a water feature draining into a floor reservoir. VERTEX, the general contractor, had to demolish and rebuild the entire structure while keeping the elevator operational during the remodel period. Additionally, temporary walls with graphic signage had to be erected around the work area to keep out noise and dust without compromising the flow of daylight into the space.
"Even though the building has really good bones, it's impossible to account for everything that might be below the floor," explained Ben Fay, Senior Project Manager with VERTEX. "We knew that the water feature was leaking, so there was an immediate sense of urgency." In addition to the elevator issues and temporary walls, the VERTEX crew had to build an OSHA-standard covered walkway to the elevator doors before any remodeling could begin.
Read the full article in CREJ's Building Dialogue, March 2019 Issue (pages 65-67).
To learn more about VERTEX's Construction Consulting services and the Independence Plaza Project, or to speak with a Construction Expert, call 888.298.5162 or submit an inquiry.