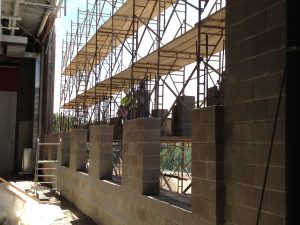 VERTEX's Amin Terouhid, Ph.D. presented at the December meeting of the AACE International CT Chapter in Middletown, CT. The topic discussed, "Pacing as a Delay Management Mechanism" was chosen because current literature does not adequately address how pacing delays can be used for the collective benefit of the project parties.
Pacing delays occur when a project party intentionally decelerates work production to keep pace with project activities that drive the critical path. Typically, contractors decide to slow their pace to minimize costs, and these business decisions can also ultimately lead to cost savings for the owner. If the contractor's pacing delays occur concurrently with owner-caused delays, the contractor's pacing may partially offset delay damages that otherwise would have been chargeable to the owner.
Dr. Terouhid's technical presentation outlined scenarios in which pacing is used as a delay management mechanism, described the characteristics of pacing delays, and provided guidelines to facilitate informed pacing decisions. Should you be interested in learning more about this topic or to schedule a training session at your office, please reach out to VERTEX via email or phone.