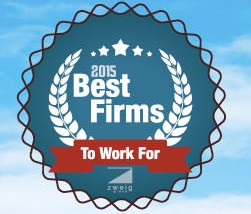 Over the past several years, VERTEX has seen consistent growth. We last posted news about our recent hires in the spring of 2015; since then, VERTEX's employee-base has grown by another 25%.
To bolster our core Construction and Environmental Consulting, Forensic Consulting and Engineering services, VERTEX also offers Fire Investigation and Architectural services.
We welcome all of our new team members and look forward to continued success into 2016. Below is an introduction to a few of the strategic hires in leadership positions at VERTEX:
Michael Mrvica, Vice President
Mr. Mrvica joined VERTEX's Insurance Claims and Insurance Company Support and works out of our Freehold, New Jersey office. He has almost 20 years of experience in environmental insurance and litigation, formerly serving as Senior Vice President of the Environmental Casualty Claims Department at AIG's Jersey City, New Jersey location. He has managed and performed thousands claims involving coverage and litigation, responsible for compliance and risk awareness, budget and the resolution of complex claims. Mr. Mrvica reserved and forecasted environmental risks during his time at AIG and worked closely with members of various departments (underwriting, actuarial, etc.) to develop claims handling protocols. He also provided support and risk analysis for various divisions. We are excited to have Mr. Mrvica bring this experience to our team as the Vice President of the Vertical.
Reach out directly to Mr. Mrvica at mmrvica@vertexeng.com or through calling the Freehold office.
Leonard (Len) Wilson, PE
Mr. Wilson is the Vice President of VERTEX's Civil Engineering Services. He is a seasoned business leader, having held senior leadership positions during the past 28 years of his career, including President and CEO of a 200-person engineering consulting company. He managed the sale and subsequent integration of RMC with Tetra Tech, has managed business operations of up to 500 people in multiple states, performed successful office start-ups, and led strategic and business planning and implementation. Mr. Wilson has served a wide variety of clients, including: local and state government, municipalities, counties, special districts, water and sanitation districts and the private sector. He has planned, designed and managed a multitude of land development projects including: residential, institutional, commercial/retail, mixed-use, golf course master planned communities, resort development and multi-thousand-acre master planned communities.
Reach out directly to Mr. Wilson at lwilson@vertexeng.com or through calling the Denver office.
David Turotsy
Mr. Turotsy comes to VERTEX with over 24 years of experience in industrial hygiene and environmental consulting services, formerly serving as Vice President of Operations at Accredited Environmental Technologies, Inc (AET) of Media, PA. He has managed and performed thousands of environmental projects involving asbestos, lead paint, mold, indoor air quality and other hazardous materials for a diverse client base including Fortune 500 companies, commercial, retail and governmental facilities, hospital/healthcare facilities, school districts, colleges/universities, etc. Mr. Turotsy is a Registered Professional Industrial Hygienist with the Association of Professional Industrial Hygienists (APIH) and maintains multiple federal and state licenses and certifications. Mr. Turotsy will be serving as Vice President for VERTEX and will work out of the Aston, PA office.
Reach out directly to Mr. Turotsy at dturotsy@vertexeng.com or through calling the Aston office.
Margaret Van Voast
Ms. Van Voast is a Design and Construction Manager with over 25 years of on-site construction experience and proven results in major renovation and "out of the ground" construction projects, including, adaptive re-use and re-development projects, large scale capital and tenant improvement projects and architecturally significant historic preservation projects. Her areas of expertise include the management and coordination of all project requirements from program planning and development, design and construction project management, contract administration and operational planning; zoning, plan review and permitting, A/E, consultant and contractor bidding and selection, construction operations through certificate of occupancy and end-user move-in and turnover.
Prior to joining VERTEX, Ms. Van Voast was a principal at Titian Partners, a company she formed in 2005, after spending 17 years with one of the world's largest construction management firms where she started as an Assistant Project Manager and concluded her tenure as a Business Unit Leader/Project Executive for the Federal Market. Ms. Van Voast has appeared as a feature segment on CBS' 48 Hours "The Better Sex" and CNN's "Who's in Charge," as well as The Washington Post, Metro section article, "In Honor of Their Own." She has been a guest speaker at numerous national associations such as the National Association of Women in Construction (NAWIC), and Commercial Real Estate Women (CREW) to name a few.
Reach out directly to Ms. Van Voast at mvanvoast@vertexeng.com or through calling the DC Metro office.
| | |
| --- | --- |
|  Name | Job Title |
| Joshua Allen | Superintendent |
| Nicolas Aquino | Project Manager |
| Diana Arellano | Scientist II |
| Ana Balge | File Clerk |
| Hayley Beindorff | Scientist I |
| Heidi Berzins | Environmental Division Manager |
| Lauren Beyrent | Environmental Scientist |
| Daniel Bodycomb | Estimator |
| Brack Brackner | Environmental Technician |
| Kim Carbonneau | Accounts Receivable Coordinator |
| Yi Jiang Chen | Civil Engineering Technologist |
| Andrew Cornel | Senior Environmental Engineer |
| Robert Cowling | Senior Environmental Consultant |
| Walker Crawford | Intern |
| Olympia Daskalakis | Senior Project Manager |
| Douglas Day | Senior Forensic Engineer |
| Nicholas Deeley | Project Engineer |
| Matthew DelCiello | Scientist I |
| Casey Dykes | Laborer |
| Aaron Falzarano | Project Manager |
| Christopher Farias | Senior Environmental Consultant |
| Craig Feroldi | IT Support |
| Daniel Furman | Assistant Project Manager |
| Kathleen Gajewski | Assistant Project Manager |
| Linwood Gallant | Senior Forensic Engineer |
| Ruben Garcia | Scientist I |
| Matthew Gerard | Laborer |
| Stephanie Giovannangelo | Office Administrator |
| Travis Grammer | Field Engineer/Assistant Superintendent |
| Cheryl Haines | Project Manager |
| Stephen Hodgson | Senior Geoscientist |
| Matthew Hollingsworth | Assistant Project Manager |
| Willard Inscoe | Insurance Assistant Project Manager |
| Amelia Jacobs | Scientist I |
| Abderrahmane Jaidi | Junior Civil Engineer |
| Lin Jiang | Senior Structural Engineer |
| Peter Joostema | Senior Geoscientist |
| Ernest Kaleny | Senior Geoscientist |
| Katherine Kelley | Project Manager |
| John Kreitz | Accounts Receivable & Collection Manager |
| Madalyn Kulas | Assistant Project Manager |
| Amy Lambert | Project Manager |
| Robert Ledgerwood | Project Engineer |
| Amy Littler | Senior Project Manager |
| Thadeus Lott | Forensic Structural Engineer |
| Wanda Lund | Account Administrative Assistant |
| Jackie Ly | Intern |
| Nicollette Lynch | Scientist I |
| Mitchell Manuszak | Project Engineer |
| Christopher McKenna | Industrial Hygienist |
| Alycia Mills | Project Manager |
| Michael Mrvica | Vice President |
| Nestor Munoz | Scientist I |
| Michelle Nagy | Scientist II |
| Zachary Nathan | Intern |
| Tyler Newlin | Project Engineer |
| Vincent Ng | Junior Environmental Scientist |
| Daniel O'Donnelly | Senior Forensic Engineer |
| Keith Olsen | Architect |
| Patrick Padberg | Field Technician |
| John Pelkey | Scientist I |
| Jose Pequeno | Superintendent |
|  Elizabeth Phelps | Assistant Project Manager |
| Eric Pusey | Insurance Assistant Project Manager |
| Brian Rhodes | Superintendent |
| Melissa Rod | Project Manager |
| Alexander Roman | Air Quality Assistant Project Manager |
| Heather Roy | Marketing Coordinator |
| Douglas Russell | Construction Senior Project Manager |
| Julio Sepulveda | Construction Project Manager |
| Kerry Shapiro | Construction Project Manager |
| William Soderstrom | Assistant Project Manager |
| Sedigheh Soltanian | Junior Civil Engineer |
| Nicole Stearns | Receptionist |
| Jeremy Stephan | Project Engineer |
| Luke Totzke | Environmental Engineering Technologist |
| Edward Tucker | Fire Investigator |
| David Turotsy | Air Quality Vice President |
| Michael Ungeran | Forensic Structural Engineer |
| Margaret Van Voast | Construction Manager Senior Project Manager |
| Sara Veale | Scientist I |
| Karla Veloz | Project Manager |
| Philip Wildman | Electrician |
| Leonard Wilson | Vice President |
| Mark Wright | Construction Project Manager |
| Clare Young | Billing Coordinator |
| Edward Yperman | Scheduling Consultant |
| Douglas Findeisen | Scientist I |