VERTEX provides Lender's Construction Monitoring Services for the Paradise Valley Mall Redevelopment project located at the former Paradise Valley Mall in Phoenix, Arizona. Currently, the scope of work includes two phases, including multifamily residential units and commercial retail spaces. In Phase 1, two new buildings will be constructed to include a four- to six-story residential apartment complex with 348 units, five courtyards, an outdoor swimming pool, outdoor amenities, and a retail loading dock. The project will also include a seven-story parking structure at the center of the site, as well as a designated surface parking lot on the eastern portion of the site. The project will include 59,350 SF of retail space that will be occupied by Whole Foods.
Phase 1B involves the construction of a new one-story building consisting of 18,613 square feet of retail and amenity space on the first floor and 52 residential apartments on the upper four floors. The project will be adjoined to Phase 1 of the project and will share the Phase 1 amenities. Additionally, Phase 1B will include a limited Leasing Office, a Mail Room, a Resource Room, a Trash Room, and a Utility Room.
The overall hard cost budget for the project is approximately $132 million. Currently, the project is in progress and is expected to be completed by the beginning of 2025. VERTEX is responsible for the review of general contractor pay applications, change orders, construction schedule adherence, progress, quality of workmanship, permitting and overall risk analysis.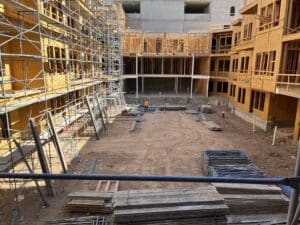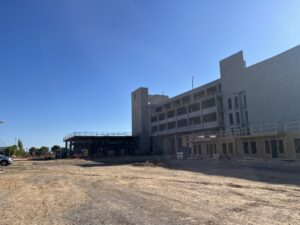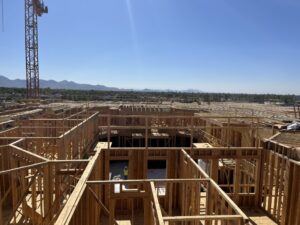 To learn more about VERTEX's Project Advisory services or to speak with a Construction Expert, call 888.298.5162 or submit an inquiry.