Many residences include hardwood flooring. Wood flooring is widely appreciated for its warm, natural beauty, ease of cleaning and maintaining, durability, and relative softness when compared to harder rigid tile materials, such as ceramic and porcelain. However, when subject to adverse conditions, wood flooring can be damaged. Such damage can occur over a short period of time, or gradually as a result of a hidden condition, such as a slow water leak. If the underlying causes are not properly and promptly addressed before repairing the flooring, damage can re-occur, and the flooring and underlying sub structure may require replacement. Vertex has extensive experience inspecting flooring for such conditions.

Many species, patterns, and constructions
Wood flooring comes in many different shapes and sizes. Different species of wood offer unique characteristics including different colors, different grain patterns, and varying degrees of hardness. For example, maple wood, famed for its uniform light coloration and "rock hard" strength, is the material of choice for gymnasium flooring. On the other hand, the rich deep colors of walnut and mahogany bring to mind a professional office with barrister bookshelves.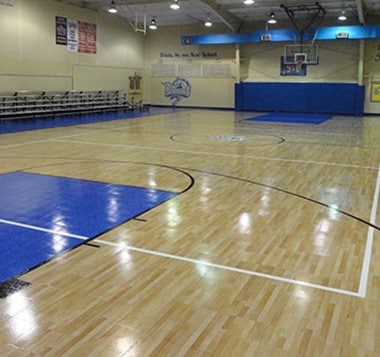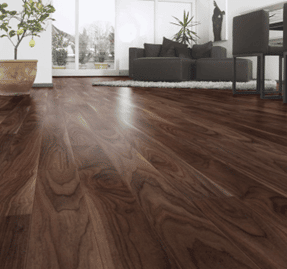 In addition to varying species, flooring can be laid in a variety of patterns, from familiar strips and planks to herringbone and parquet patterns. Further, some wood flooring is constructed of true solid hardwood pieces of lumber while other products are made with a "wear layer" of solid wood over and underlying plywood base.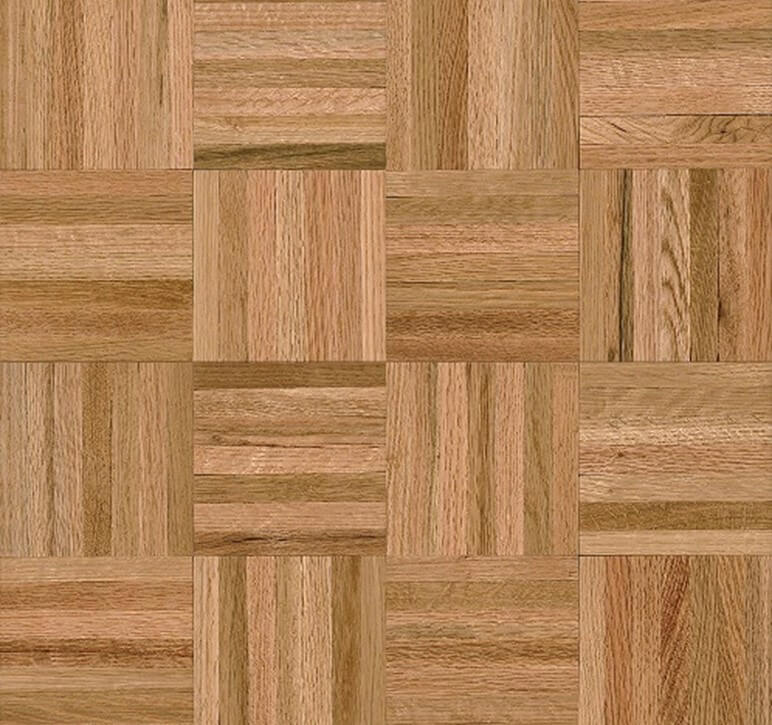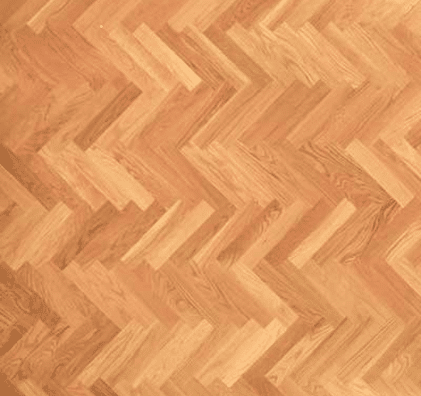 What are some common causes of damage to wood floors and wood flooring related issues?
Although wood flooring is a durable and sustainable material, it is susceptible to damage, particularly from moisture exposure. In addition, wood flooring can experience issues which result from deficient installation practices. Excessive moisture exposure from a leak or an overly humid environment cause the wood flooring to warp or even buckle. Such conditions can range from a minor visual distraction, to a tripping hazard, all the way to an outright dangerous and nonfunctional floor.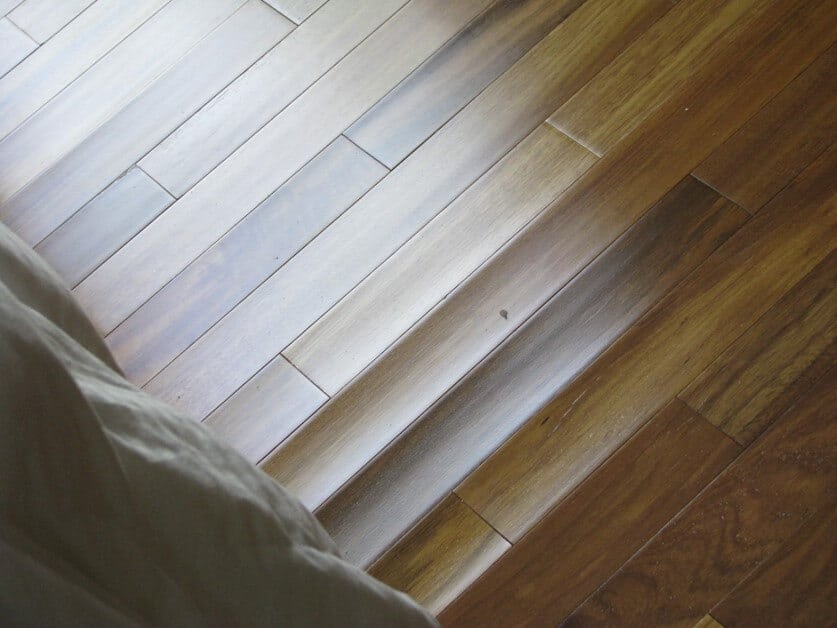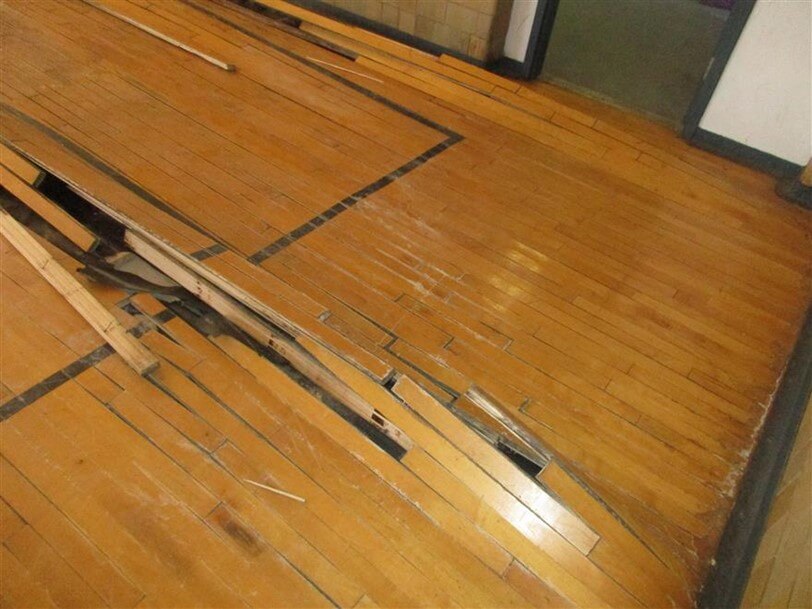 Other common issues with flooring result from poor preparation, installation, or finishing practices. Wood flooring must be allowed to acclimate to the environment in which it will be installed. This process can take days or even weeks. In addition, the flooring must be installed over an adequate sub flooring material, utilizing well established practices for attachment, such as driven fasteners, adhesives, or both. Inadequate preparation and attachment can result in uneven and squeaky floors.
Finally, careful preparation of the flooring must be undertaken to avoid failed finishes, which exhibit bubbles, pealing, waviness, discoloration, or other related conditions. Improper finishing techniques can even lead to abnormally large gaps and cracking of the flooring due to a phenomenon known as side bonding.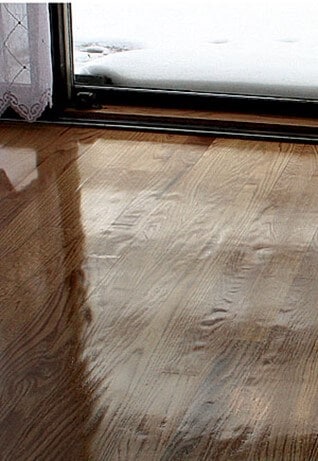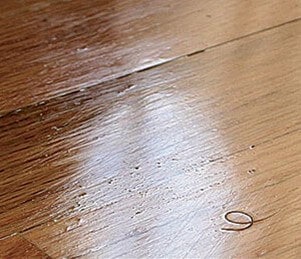 Flooring Investigations
If damage or improper installation and finishing practices to hardwood flooring is suspected or observed, the first step for the property owner or manager is to reach out to an experienced forensic expert to determine the cause(s) of the conditions.
In some instances, flooring may have been damaged as a result of more than one single cause. For example, a floor which was improperly acclimated before installation, may also be improperly installed, and improperly finished. Similarly, a floor which was poorly installed may be damaged by an unrelated water leak.
To assess hardwood flooring, a consulting professional will perform a detailed, on-site inspection of the flooring from above, and below, if accessible. This inspection will include the taking of photographs and measurements as well as the use of moisture meters, thermography, or other tools, as warranted. The field inspection will be bolstered by a careful interview of the occupants, contractor, and/or any other related parties. If a water leak is suspected, additional inspection efforts will be directed toward determining the cause and source of the leak. Relevant documents, such as repair proposals and material order sheets, plumbing reports and water bill records, and finish product labels and manufacturer guidelines will be reviewed along with industry documents from professional organizations such as the National Wood Flooring Association (NWFA) and the Maple Flooring Manufacturers Association, Inc. (MFMA). Once the cause and extent of damage to the flooring has been determined, repair recommendations can be provided.
Repair Recommendations
Repair recommendations should be tailored to the specific property and damage observed. In some instances, replacement of an entire floor may be warranted. In other cases, refinishing, combined with address other concerns, such as a water leak, may be sufficient. Vertex possesses the required expertise and experience to aid in the assessment of all wood flooring issues.
To learn more about VERTEX's Forensic Consulting services or to speak with a Construction Expert, call 888.298.5162 or submit an inquiry.