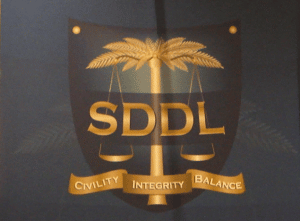 San Diego Defense Lawyers' 2013 Lunchtime Learning Program with the topic of "Building Blocks for the Courtroom: The Effective Use of Trial Technology and Demonstrative Evidence in Construction Defect Litigation".
The panel provided valuable tips for bringing complicated construction topics to life, so that jurors, judges, arbitrators and mediators have a practical context for understanding the legal defenses.
The discussion included insights from two well-known Southern California practitioners, and a trial technology consultant who has provided support in advance of and during several of San Diego's largest construction related trials.
Panel members:
Elizabeth "Liz" A. Skane, Esq. — Skane Wilcox LLP
Fred L. Gordon, Esq. — Gordon & Holmes
Erik M. Thorsnes — Thorsnes Litigation Services
Ted Bumgardner — XPERA Group (now part of VERTEX)
This article was originally published by Xpera Group which is now part of The Vertex Companies, LLC.