Updated Economic Analysis – May 1, 2021
Q1 Construction Update:
Through Q1 of '21, the construction industry is on pace to earn $1.51T in revenue, which is up 5% from Q1 of '20.
Residential construction, the largest of the 17 construction sectors by a factor of ~7, continues to fuel industry growth and is up by 23%.
Note that the US Census Bureau has maintained detailed industry data since 2003 and since then, the largest annual jump in residential spending was 22%, which occurred in '12.
Non-residential spending continues to lag and is down 7%, mainly due to sharp reductions in hospitality, commercial, education, highway & street, and manufacturing sectors.
Private spending is up 9% (due to residential) and public spending is down 5%. If this -5% figure holds it will be the worst year for public construction by a factor of ~2 since data collection started in '03.
Residential construction will likely cool in the coming months as inflation has hit this sector hard, with lumber costs jumping over 70% YTD and the overall PPI for Construction Materials increasing by ~20% over the past year.
Keep in mind that inflationary pressures are often a leading indicator of construction defaults and construction disputes.
The timing of this inflationary surge is unusual as it typically manifests in the latter stage of expansion cycles.
---
Economic Analysis – January 21, 2021
This three-part presentation covers the state of the US economy, US construction industry, and US contract surety industry. Based on Bill's analysis, 2021 will be a difficult year for the US construction industry, which is often the case in the tail end of a recession and the year that follows a recession, when backlogs shrink, and poor decisions are made as contractors fight for survival.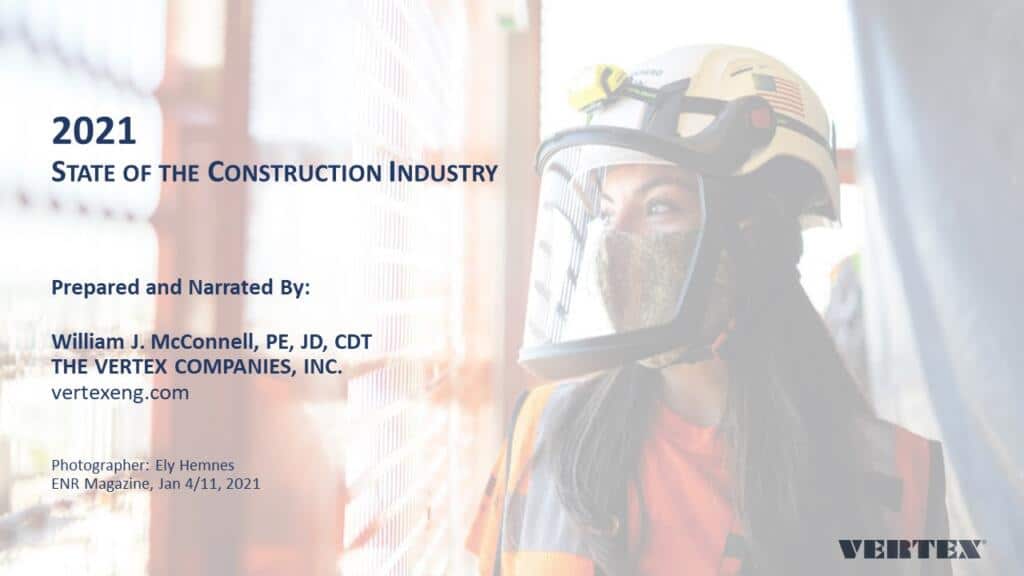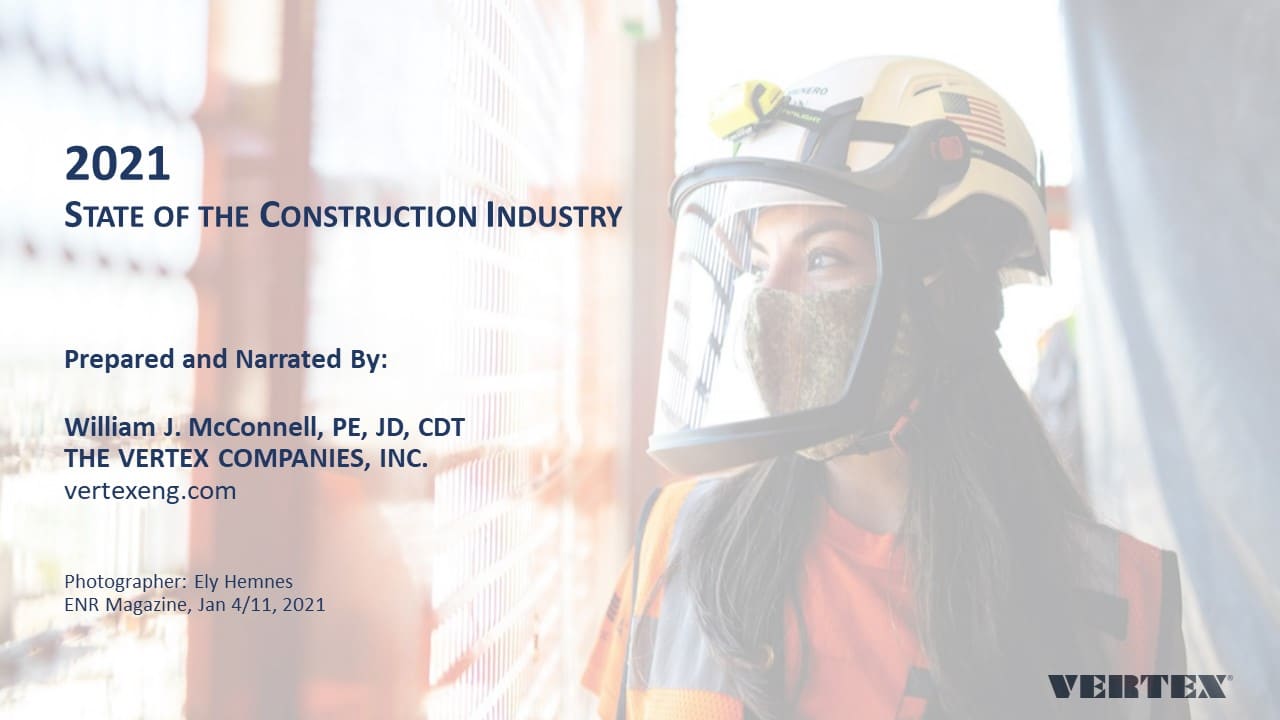 As a successful strategist and expert in construction and business, Bill routinely speaks at industry events and for company leadership teams. If you are interested in scheduling a live webinar presentation, please contact us.