The Ribbon Cutting for the Cooperative Bank of Cape Cod's Operations Center Project took place on their 100th Year Anniversary – July 19, 2021!
"The COOP," as the bank is known on the Cape, is celebrating a century of community banking and service to the region.
Remarks were provided at the Re-Opening of the newly renovated facility in Barnstable by CBCC's President, Lisa Oliver.
The rest of "COOP's" Ops Center Renovation project team included: Keith Parsons, Katie Hartley and Jason Bordun (pictured below center), Pete Piekarski and Mike Close (not shown).
Architect: Catalyst Architecture and Interiors, (pictured below left)
Construction Manager: Dellbrook | JKS (pictured below right)
OPM: Compass Project Management (pictured below far right)
The project finished ahead of schedule and on budget, and was carefully managed to ensure maintenance of COVID protocols.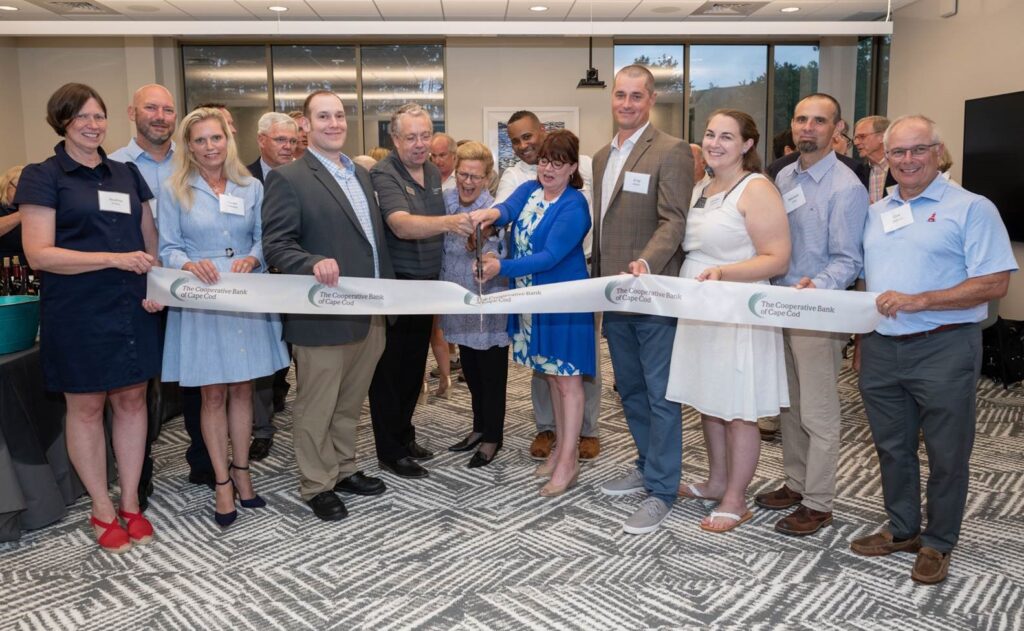 This article was originally published by Compass which is now part of The Vertex Companies, LLC.