In multi-family residential buildings, Exterior Elevated Elements (EEEs), such as balcony decks, upper landings or walkways, must be evaluated as part of compliance under recently passed California laws, SB 721 and SB 326.
For owners, it is critically important to understand how these evaluations work, and how to most effectively achieve compliance and safety, while minimizing disruption and cost.
We are all familiar with the saying "What you see is what you get." But, as Xpera Group has learned from decades of experience in construction defect litigation, it is what you don't see that you really need to worry about.
It's a Mad, Mad, Mad, Mad, WYSIWYG World
Back in the mid-1990s, there were two major trends that had an outsized impact on my career, although I didn't realize it at the time. The first trend was the mass adoption of personal computers (PCs) in the workplace. The second was the meteoric rise of construction defect litigation, with Southern California as Ground Zero.
When PCs were first introduced to the marketplace, they were for hobbyists and enthusiasts (but most people just called us nerds). Visicalc, the first killer app, introduced the electronic spreadsheet, which was cool, but it was desktop publishing that really transformed these expensive devices into indispensable tools in the workplace.
The major paradigm shift for desktop publishing was called WYSIWYG, or "What You See Is What You Get." This allowed computers to display multiple typefaces and thereby provide an onscreen preview of what a finished document might look like. You could make text bigger, smaller, bold, or underlined, and easily undo it if you didn't like how it looked. This allowed anyone to format and layout documents just like a professional. (That's how we ended up with official government documents printed in Comic Sans or Papyrus, but I digress.)
Matters of good design sense and taste aside, this represented yet another industrial revolution. Gutenberg invented the printing press, which brought rapid publishing to local communities. Desktop publishing on PCs puts a printing press on every worker's desk. With this brave new WYSIWYG world, how a document looked was just as important (to some) as what the actual words had to say.
Stick with me. I'll come back to this concept.
The Condo Wars
Another trend that would have a career-altering impact on my life was the massive rise of construction defect litigation in the late-1990s and early-2000s, particularly in California and Nevada. While it affected single-family home construction, the impact was far greater on the condo market. Obviously, It was much easier – and more lucrative – to sign up one HOA client (representing a large number of homeowners) than to take on single-family home cases one at a time.
The resulting "Condo Wars" cost insurers and contractors billions of dollars over the years and its effects changed insurance policy language, contract terms, and even state laws. It would be an understatement to say that this had a detrimental impact on developers' appetite to pursue for-sale multi-family projects in California.
These cases were often very contentious. Experts on behalf of plaintiff homeowner associations would argue that projects should almost be completely rebuilt to adequately address all the issues discovered. Conversely, experts for the developers, contractors, and other professionals would argue that other than some minor cosmetic issues, there was nothing really all that wrong with the properties.
My career has been interesting in that I have had the opportunity to work on both sides of the aisle, so to speak. There have been times when I have worked on behalf of owners, and other times that I have worked representing developers, contractors, designers, and material suppliers. Regardless of the side I was representing, it was my duty as a forensic consultant to ensure that I was as objective as possible.
For experts in construction defect litigation, the phase involving site visits and testing is critical. During that time, construction experts perform visual inspections at all of the houses/units in the claim, taking dozens to hundreds of photos. Additionally, selective destructive testing (DT) is performed, in which a construction crew will open up portions of the building, and experts representing the various parties will examine the removal of each layer of the building components. The cost of DT can be exorbitant, and in some cases, it exceeds the cost of repairing a defective component. Thus, DT has been used sparingly and often only in locations where there is evidence of problems underneath.
Aside from DT, the construction expert's opinion in a construction defect case relies on the same WYSIWYG principle as desktop publishing.
What You Don't See Is What You Should Worry About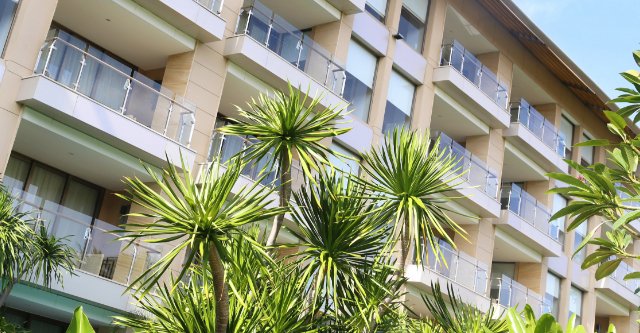 During the "Condo Wars" era, for the most part, the criteria that we applied to inspect balcony decks was fairly simple: If there was no evidence of staining or water intrusion on the exterior of the assembly, particularly at the underside or soffit, there was no reason to suspect that there would be concealed problems. "What you see is what you get."
Berkeley's tragic balcony collapse in 2015 changed that standard of care for inspections.
For those of us in the business of evaluating EEEs, it provided clear evidence that a visual inspection of the exterior is not enough. By not evaluating the concealed framing components, the visual inspection failed to catch the deterioration due to water intrusion that was happening. Ultimately it resulted in a devastating loss of life.
The key, therefore, is to find an approach to investigate the EEEs that is less invasive than full-blown destructive testing, but more effective than a brief look at the outside of an assembly.
No Easy Answers
Why not just inspect every balcony, deck, elevated walkway, or landing? Looking at the outside of an EEE does not take a lot of time. But, if there is stucco, wood, or some other cladding present, destructive testing is required to examine concealed framing components.
However, the cost of destructive testing is expensive. Usually by the time the inspection is done, and all of the cuts have been patched, DT may very well cost more than the actual cost of repair.
The tradeoff between thoroughness of inspection and cost was a constant source of debate and discussion during the Condo Wars. With the new SB721 and SB326 legislation, this tradeoff will become even more delicate. It is unlikely that very many condo associations anticipated the need for the requisite "95% confidence level" for EEE inspections, nor that they have established sufficient reserves to accommodate them.
So, what is the best approach for owners to achieve compliance with the new balcony inspection laws? On the one hand, removing the cladding at the soffits of every EEE for an inspection is hard to justify financially. On the other hand, the financial cost of the Berkeley collapse (including compensation to the families who lost loved ones and the costs to defend those claims) exceeded the original construction cost of the entire project.
As I have explained, what you see is what you get, but it's what you don't see that you need to really worry about. The key, therefore, is to find an approach to investigate the EEEs that is less invasive than full-blown destructive testing, but more effective than a brief look at the outside of an assembly.
To learn more about VERTEX's Balcony Assurance service or to speak with an Expert, call 888.298.5162 or submit an inquiry.
This article was originally published by Xpera Group which is now part of The Vertex Companies, LLC.