2019 has been a great year thus far for VERTEX's Owner's Project Managers. It was announced yesterday that the three (3) member-towns of the Pentucket Regional School District voted to approve the construction of their new Pentucket Middle-High School. Learn more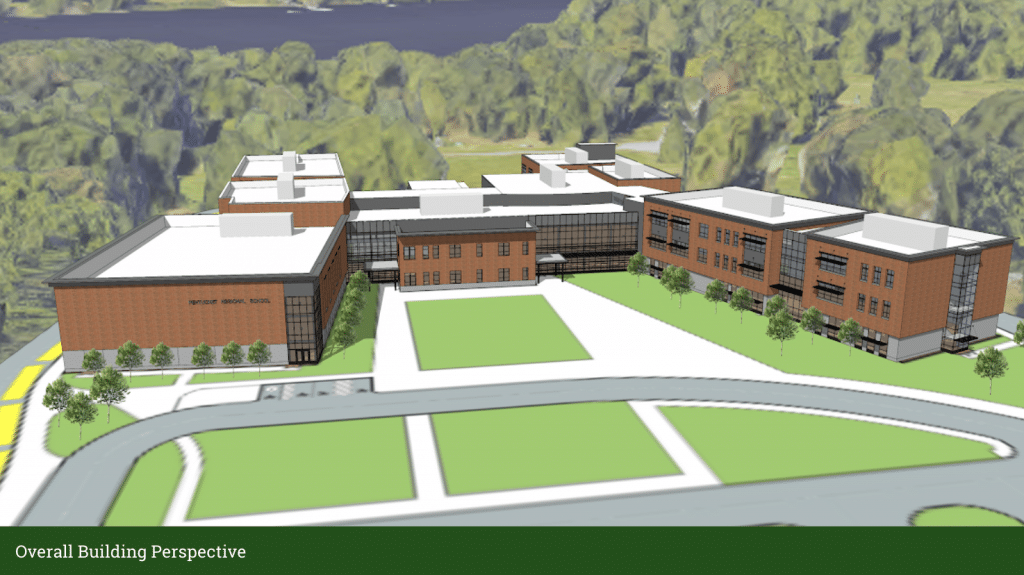 VERTEX started the process as the District's Owner's Project Manager (OPM) in March of 2017; although, according to a Pentucket Representative, Meghan Marlow, the process started with the District and the Massachusetts School Building Authority well over 10 years ago. The new school building will be operational by September 2022 with the demolition and field completion estimated for August 2023. In total, the project will span 6 years and 3 months. The new school building will be 211,700 square feet and will house 965 students. The Designer of the project is Dore & Whittier Architects from Newburyport, MA; the CM at Risk firm that will be constructing the project is W.T. Rich of Newton, MA.
Earlier this year, VERTEX's team of construction experts expanded with the acquisition of Compass Project Management, Inc. of Norwood, MA. Learn more about VERTEX's Owners Project Management services. Read all about the other OPM projects that VERTEX has worked on.