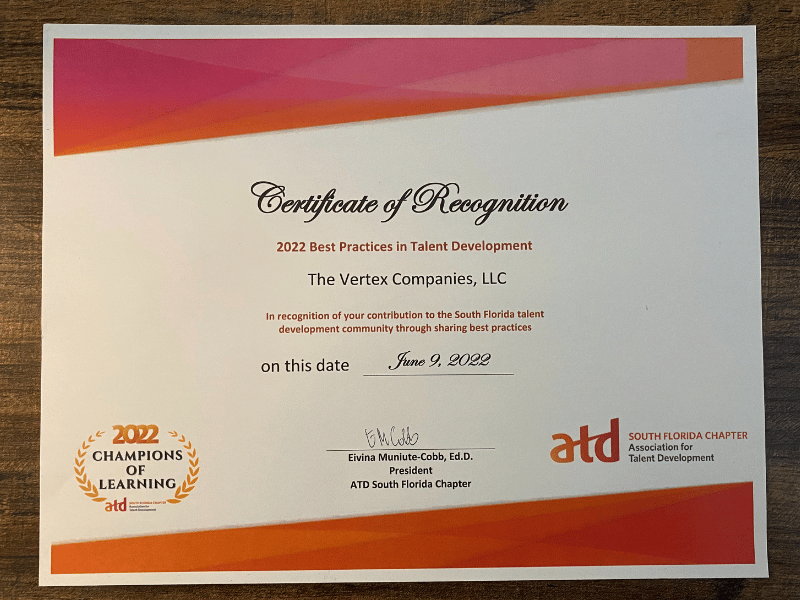 VERTEX was recognized at the Association of Talent Development (ATD) South Florida Chapter's 2022 Champions of Learning celebration as one of the 2022 Best Practices in Talent Development.
VERETX was nominated in regards to their management initiatives in the chapters acclaimed category of "Coach, Mentor, and People Management Training".
Lauri Fern Glinsky a Senior Project Manager at VERTEX for Environmental Insurance, delivered a short presentation on the management initiatives that VERTEX operates on, to a group of 80 talent development and L&D members of the chapter. Other companies recognized for their learning initiatives included AutoNation, Baptist Health South Florida, Blue Stream Fiber, Castle Group, Palm Beach County Clerk of Court, FontaineBlue, Hotwire Communications, and Weatherby Healthcare.
Learn more about VERTEX's management initiatives as well as future opportunities for talented individuals interested in joining a highly technical team of forensic consultants, design engineers, construction managers, and environmental scientists on our Careers page.