If the Empire State Building took less than 14 months to construct back in the 1930s, why does it often take years to build a custom home?
And, if we can build a $35 million private school that involves moving a million yards of earth and have kids sitting in classrooms within 10 months, or if a merchant builder can construct a 4,000 square foot production home in six months, why does it take three years to build a single 4,000 square foot custom home?
We frequently see litigation arising out of the frustration that homeowners face when the construction of their dream home takes twice as long and costs twice as much as they ever imagined.
A study of large custom home construction in San Diego County in the years following the 2007 wildfires shows—not surprisingly—that construction time is related to the size of the home. A 7,500 square foot home averages about 20 months to construct (from building permit issuance to certificate of occupancy), while a 12,500 square foot home takes about 30 months to construct.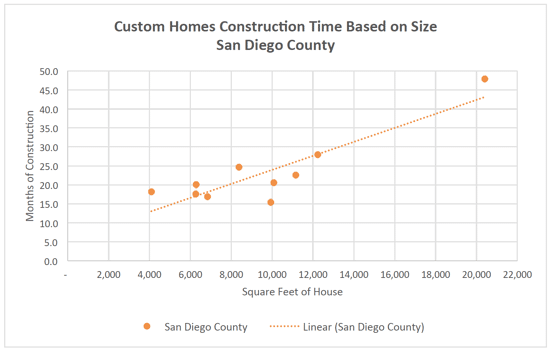 A similar study of high-end homes built in the Hollywood Hills shows construction times average about eight months longer than similar high-end homes in San Diego County. However, we often see projects that take twice that long—or more—and wind up in litigation, with the contractor and owner blaming each other for why it took so long and cost so much.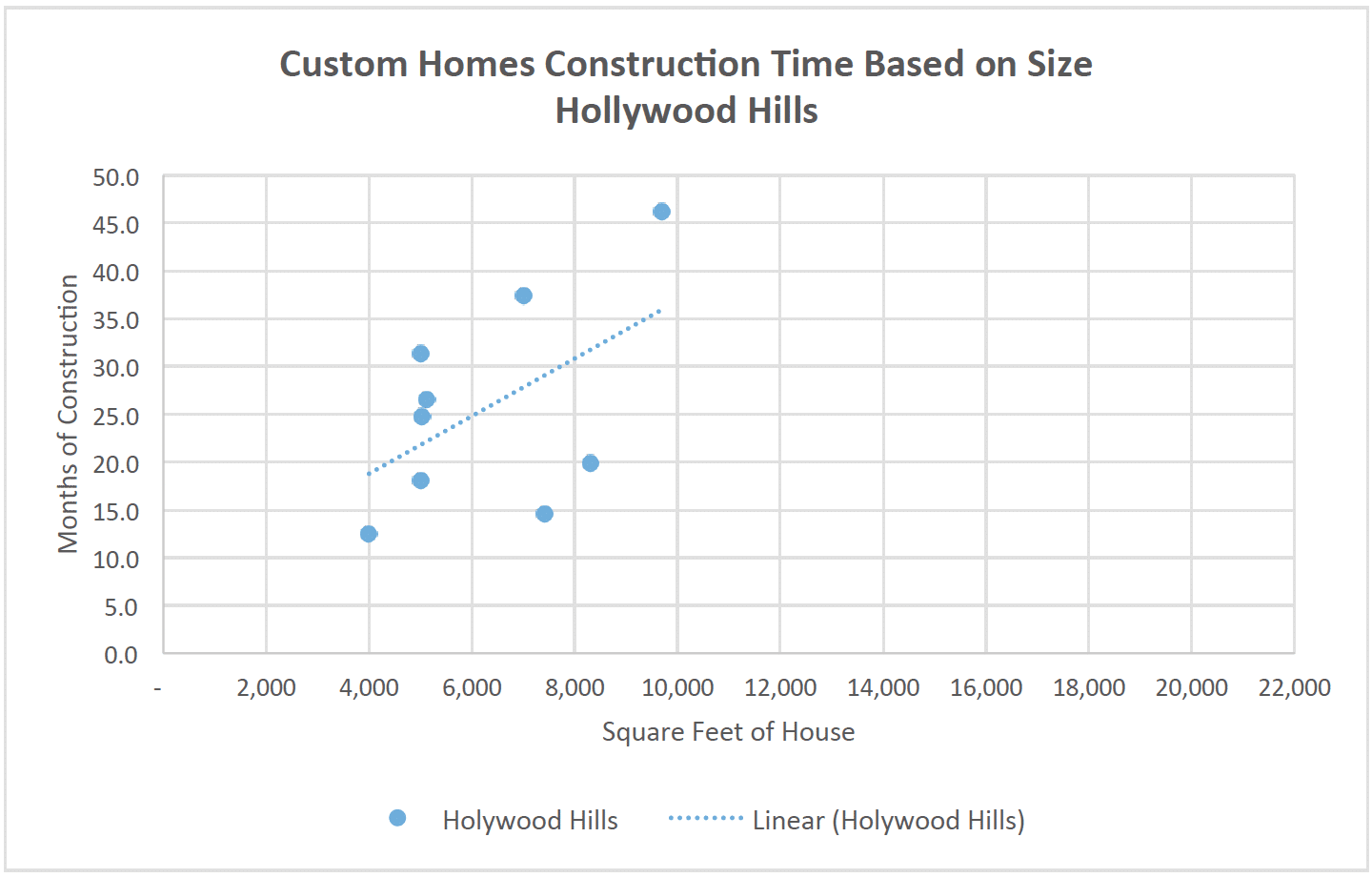 So why does custom home construction take so long compared to commercial construction?
The answer seems to be not in the time of construction, but often the time in between construction.
Efficient construction production comes from having the work well-planned, having all materials selected and procured appropriately in advance of the work, and having the trade contractors lined up to minimize any downtime between trades.
When we are brought in to analyze problematic home construction projects, we often find that the contractor is less sophisticated than the typical commercial contractor, is working on a cost-plus arrangement that provides no disincentive for prolonged construction, and that the contractor is not using generally accepted scheduling practices.
In these cases, the contractor will commonly blame the owner for the delay, citing late selections and changes. However, without an appropriate scheduling practice, the contractor is generally unable to push for selections quickly enough to avoid delay or to give proper, timely notice so that the owner can fully understand the potential impact of requested changes on the project.
High-end home construction projects are complicated and can be emotional for both the homeowner and contractor. That's why it's critical to have carefully prepared contracts, good management practices, and an appropriate contractor selection process in order to ensure a happy outcome.
To learn more about VERTTEX's Construction Contracting & Consulting services or to speak with a Construction Expert, call 888.298.5162 or submit an inquiry.
This article was originally published by Xpera Group which is now part of The Vertex Companies, LLC.