It only took about 10 years from the time that Wakeland closed escrow on the property at 4th Avenue and Beech in downtown San Diego, until the first residents of the Atmosphere affordable housing project move in some time in 2017.
The 12-story residential building is actually two projects in one:
154 units of affordable housing for families earning between 30 and 60% of the San Diego Area Median Income
51 units of housing specifically for adults requiring additional needs and extra support due to homelessness, mental illness or age
On July 14, 2016, we helped our client Wakeland and a host of dignitaries celebrate the topping off of the Atmosphere affordable housing project, with the placement of the top-most structural beam. It takes the cooperation of numerous public and private entities to bring a project of Atmosphere's magnitude into existence.
At the ceremony, representatives from several of these organizations shared their thoughts on this project and what it means for the community. A common theme among the speakers was how projects such as Atmosphere represent the fulfillment of a lifetime of public service. Speakers included:
Ken Sauder – President/CEO of Wakeland
Toni Atkins – Speaker Emeritus of CA State Assembly, former San Diego City Council member
Anthony Bernal – Staff for San Diego City Council member Todd Gloria
Reese Jarret – Executive Director for Civic San Diego
Jeree Glasser-Hedrick – Executive Director for California Debt Limit Allocation Committee
Debbie Ruane – SVP, Real Estate Division of San Diego Housing Commission
Waheed Karim – VP/Relationship Manager at U.S. Bank
Listen to audio of the entire ceremony here:
Affordability, Safety, Dignity & Style
As Wakeland's Ken Sauder pointed out, the primary goal of this project was to provide affordable housing to some of the citizens most in need, but rather than deliver an ugly and plain box, Wakeland wanted to create a project that looked upscale and modern. The talented designers at the world-renowned JWDA have met that challenge and exceeded it.
With a modern facade, allowing plenty of light into units, combined with cutting edge energy and water efficiency techniques, the project is expected to achieve LEED Silver or better through the USGBC upon completion. Here is a look at the rendering of the completed project: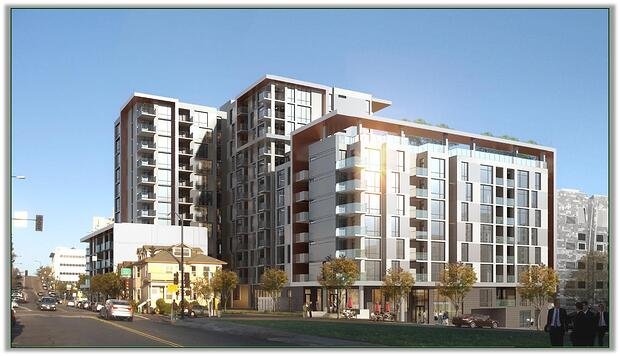 More Information and Additional Photos
Below are some additional resources for learning about the Atmosphere project and the topping out ceremony: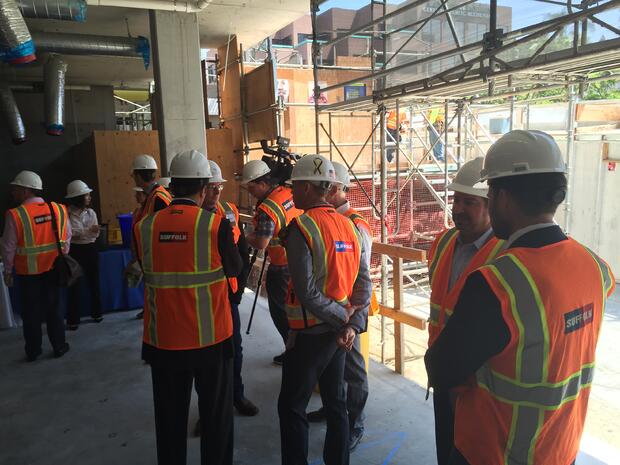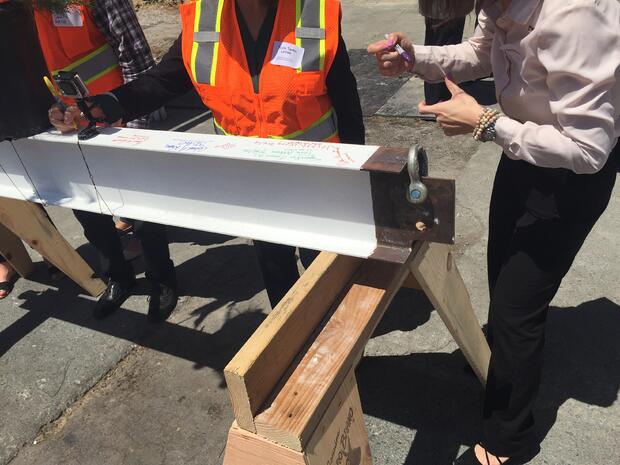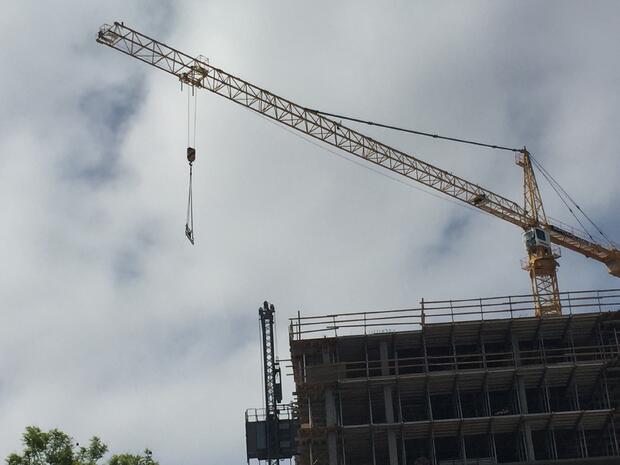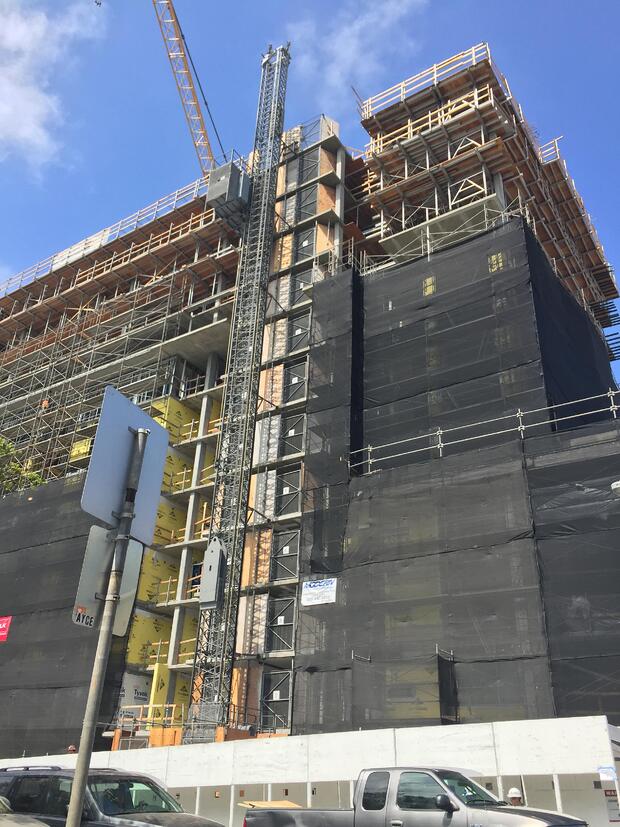 This article was originally published by Xpera Group which is now part of The Vertex Companies, LLC.