Start: 2/20/2020
End: 2/22/2020
Venue: Westin Los Angeles Airport Hotel
URL: https://www.cisummit.org/about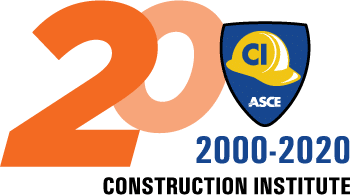 On January 22nd, VERTEX's Lance VanDemark, PE will be presenting "Site Civil Issues within Construction Defect Litigation" as part of Technical Session 10: Track D – Legal Affairs and Dispute Resolution Paper Presentations at the 2020 Construction Institute Summit in Los Angeles, CA.
The Construction Institute (CI) is the first national organization designed to meet the needs of all individuals working within the construction industry. The theme of the 8th CI Summit is: "Our Vision Is 20/20: Challenge the Past and ENGINEER TOMORROW." The Summit's technical program will provide insights on the latest techniques, technologies, and strategies used by owners, engineers, and contractors to manage risk and to successfully deliver their projects.