VERTEX served as the Owner's Project Manager for the construction of a combined public safety building that commenced in December 2020 on the site of the former Town Hall at 26 Bryant Street.
The new building will house the staff and equipment of the Fire, Police, and Dispatch departments. The new combined Public Safety Building replaces two older Town buildings: The Police Station at 600 High Street (built-in 1962) and the Fire Station at 436 Washington Street (built-in 1952). The development features a combined municipal emergency service building across 84,000 SF of space. The ribbon cutting for this new building was celebrated on March 12, 2023. This event was open to the public and included remarks from local officials and Town staff who were integral in this project from the very beginning. Guests were given guided, behind-the-scenes tours of the building. Completion is slated for later this year.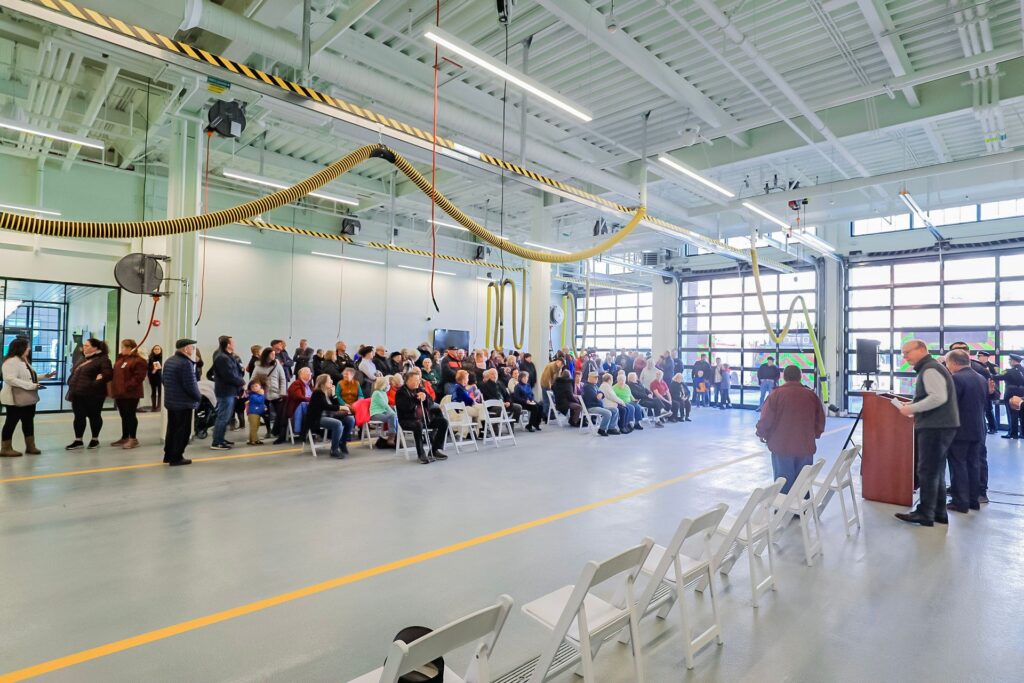 Learn more about VERTEX's expert Owner's Project Manager services. Our team members specialize in ensuring each project is executed smoothly and efficiently from start to finish. Let us help you bring your vision to life today! Speak with a Construction Expert, call 888.298.5162 or submit an inquiry.