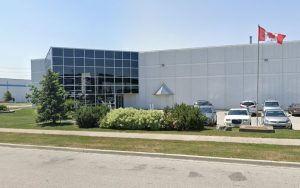 VTX Consulting Services Inc. (VTX), the Canadian subsidiary of The Vertex Companies Inc., is celebrating 6 years. Since 2013, VTX has continued to grow its operations, expanding expertise in all service areas and remaining committed to achieving the highest levels of service for clients.
Headquartered in the Greater Toronto Area (GTA), VTX has seen growth in the areas of environmental due diligence (Phase I/II ESAs, Property Condition Assessments [PCAs]), site remediation (in-situ and ex-situ), air permitting, waste management, environmental construction management, and surety claims consulting.
VTX is led by Michael Cugino, the Principal Geoscientist and Executive Vice President of VTX in the Greater Toronto Area. Mr. Cugino has over 33 years of applied professional experience in both the private and public sectors related to business, environmental management and protection, and construction management.
VTX offers a wide range of strategic and technical teams with first-class services as well as experienced professionals from various technical and business backgrounds. In addition to the environmental work mentioned above, VTX is also managing an increased volume of construction (primarily surety consulting) and engineering consulting work throughout Canada.
Learn more about VTX Consulting Services Inc. and the services provided throughout Canada.