A Brief History of Sewage Treatment
Since the beginning of civilization, humans have been challenged with the issue of handling sewage. This relationship between humans and the waste we naturally produce has been a benchmark for our civilized progression and has often served to note regression as our advancement as a species. Our successes and failures in controlling sewage produced by communities has contributed to the rise and fall of empires and advancements of civilizations. While the mishandling or poor management of waste was likely perceived as a coincidental factor to death and disease, it wasn't until the late nineteenth century that established science correlated the inextricable link between water contaminated by human waste and disease.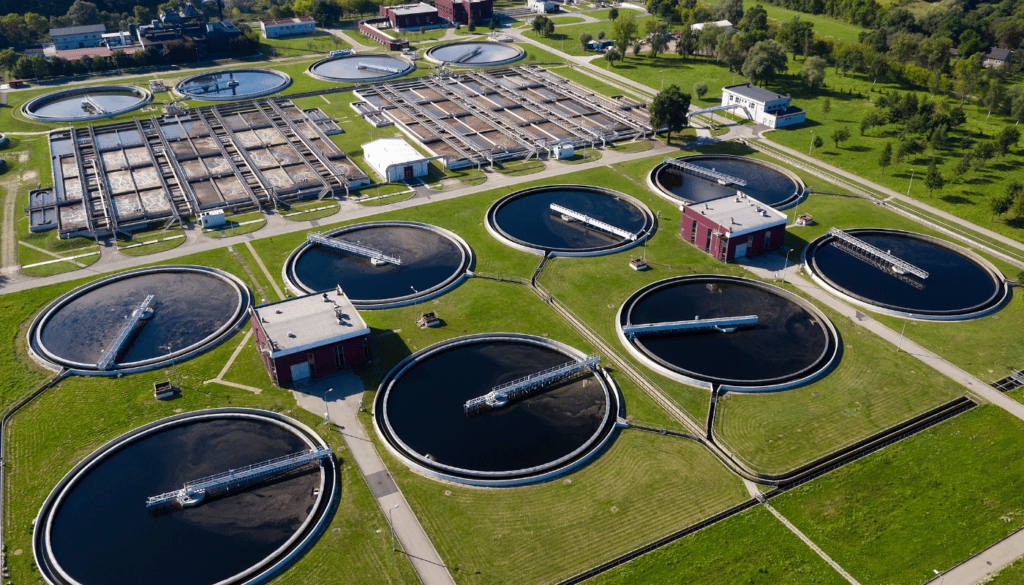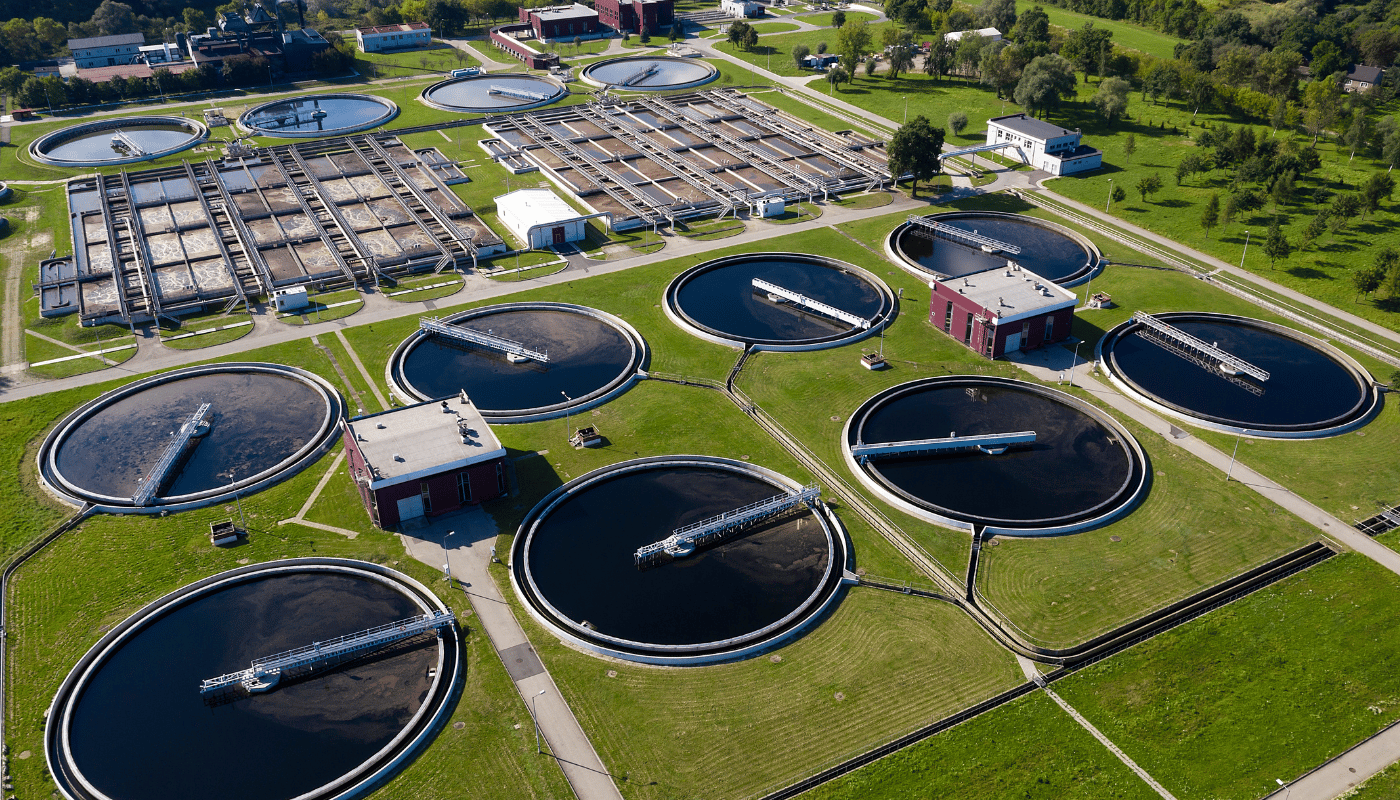 In the late 1800's that the Unites States implemented the first documented and rudimentary wastewater management systems. According to the United States Environmental Protection Agency (USEPA), approximately 34 billion gallons of wastewater is processed on a daily basis in the United States. The USEPA notes that "the collection and treatment of domestic sewage and wastewater is vital to public health and clean water. It is among the most important factors responsible for the general level of good health enjoyed in the United States".
Regulatory Guidance & Classifications
As defined by the USEPA, "sewers collect sewage and wastewater from homes, businesses, and industries and deliver it to wastewater treatment facilities before it is discharged to water bodies or land or reused". These municipal wastewater systems include Combined Sewer Systems, which include the handling of stormwater runoff in addition to domestic, commercial, and industrial wastewater and Sanitary Sewer Systems, which include only limited amounts of stormwater & groundwater. It is not uncommon for these municipal sanitary sewer systems to overflow or release raw sewage based on a number of factors, including but not limited to the following: blockages (tree roots, debris), failing/aged infrastructure (line breaks), severe weather events (floods, hurricanes), design issues, mechanical issues (electrical failures), and/or human error (line strikes).
The USEPA estimates there are at least 23,000 to 75,000 sanitary sewer system overflows per year (not including sewage backups into buildings) in the U.S. These often large-scale releases typically contaminate surface & subsurface soils and can impact surface water & drinking water sources, which can cause threats to public health. When these overflows occur in buildings, they are often categorized depending on the type of liquid / material that was released. These categories include the following: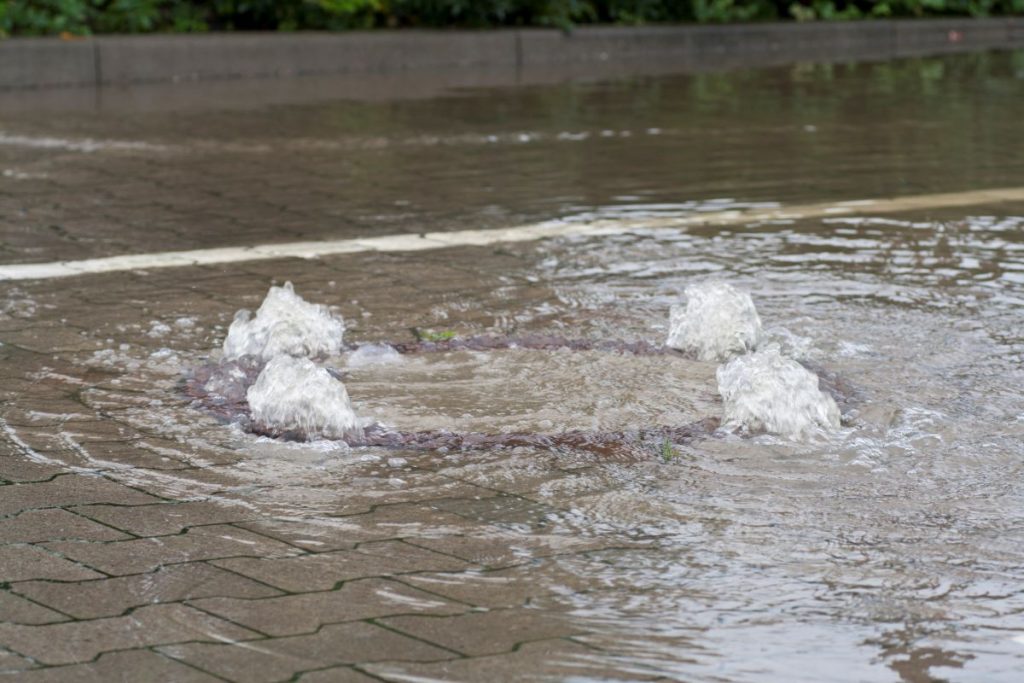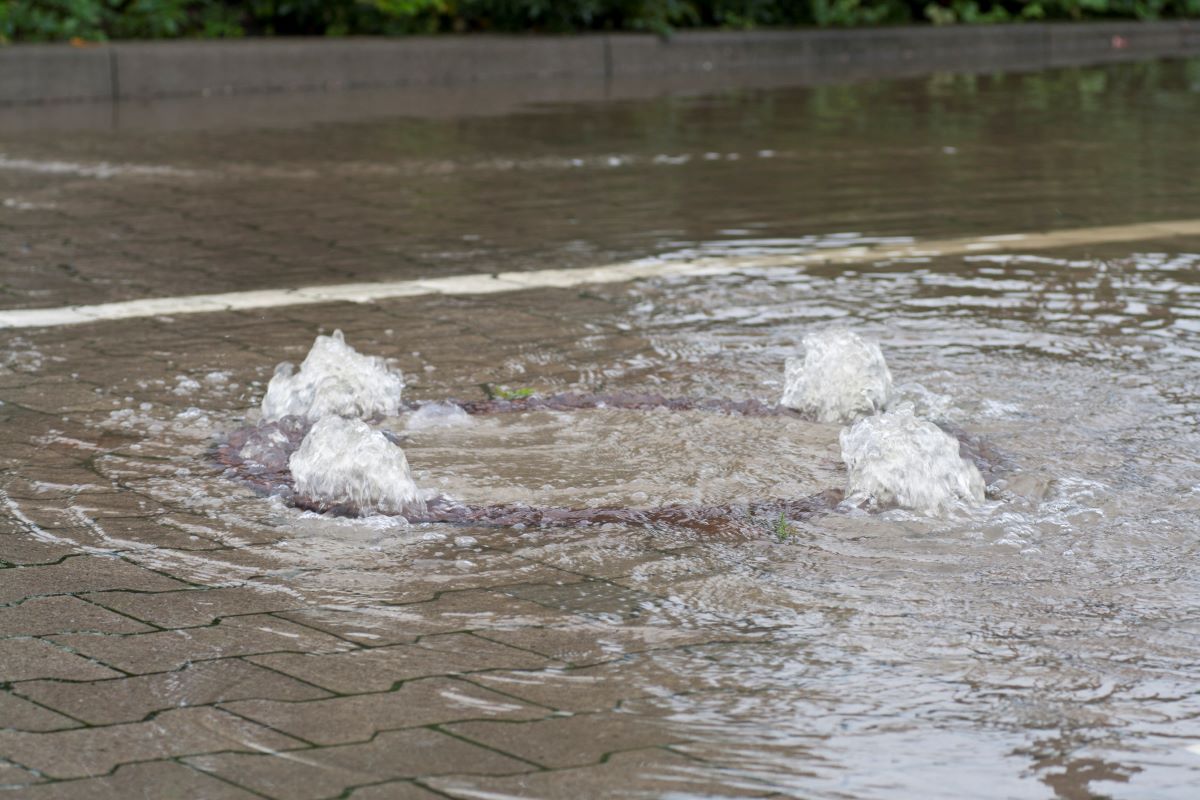 Category 1: This is commonly potable water from ruptured supply lines. If left untreated, this water can degrade into Category 2 or 3, depending on length of time, temperature, and contact with surrounding contaminants.
Category 2: Commonly referred to as "Gray Water" that is released from baths, bathroom sinks, & washing machines. The material likely contains bacteria, viruses, & pathogens, and can pose a threat to human health.
Category 3: Commonly referred to as "Black Water" that is released from toilets, dishwashers and kitchen drains. This material is likely grossly contaminated and could cause severe illness or death if ingested; direct contact should be avoided.
How VERTEX Can Help
VERTEX's team of Environmental Professionals are skilled in the response efforts associated with these overflow releases. In our experience, these overflow events (specifically Category 2 & 3 events) should be treated as an emergency situation. Immediate response often limits potential human health exposure, reduces the total costs associated with remediation and reduces the need for costly repair. VERTEX recommends retainage of water damage restoration specialists with specialized training, equipment, and protective equipment. We staff a team of professionals that can assist with initial investigation, remedial design & oversight, and confirmatory sampling.
We recommend that environmental and health-related professionals follow the Institute of Inspection, Cleaning and Restoration Certification (IICRC) S500 Standard for Professional Water Damage Restoration. The purpose IICRC S500 is to define criteria and methodology used by the restorer for inspecting and investigating water damage and associated contamination, and for establishing water damage restoration work plans and procedures.
VERTEX's team of Claim Services Experts are adept at both assessing the cause, origin and timing of overflow events and assisting with the assessment of costs for their reasonableness and necessity as they relate to remediation and restoration. Many of our Insurance Clients have specific policy language which excludes non-contaminated water damage and limits the focus to contaminated water. These types of release events are often complex and occur during catastrophic weather events. Our experienced team offers a common-sense, practical approach to segregating costs that may have been required to address wind-driven water infiltration to a building from those impacts that may be associated with sewer overflows from a singular event.
To learn more about VERTEX's Environmental Consulting services or to speak with an Environmental Expert, call 888.298.5162 or submit an inquiry.