The Zero Irving project (formerly 14th @ Irving) is a 22-story collaborative Tech and Innovation-based development just off Union Square in Manhattan. The site is located in the epicenter of New York City's plan to promote the technology and innovation sectors by providing accessible space for startups and established businesses in those industries.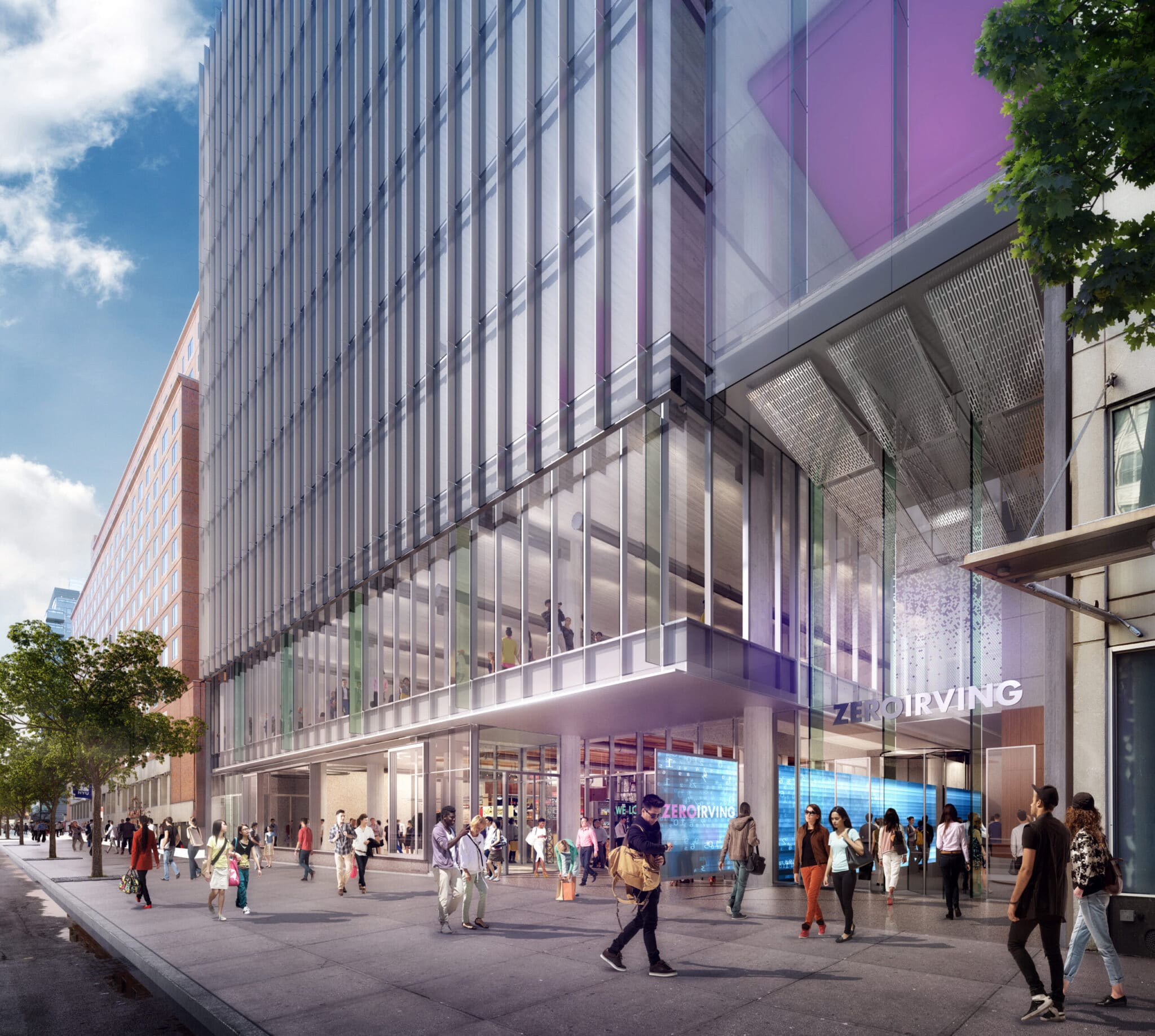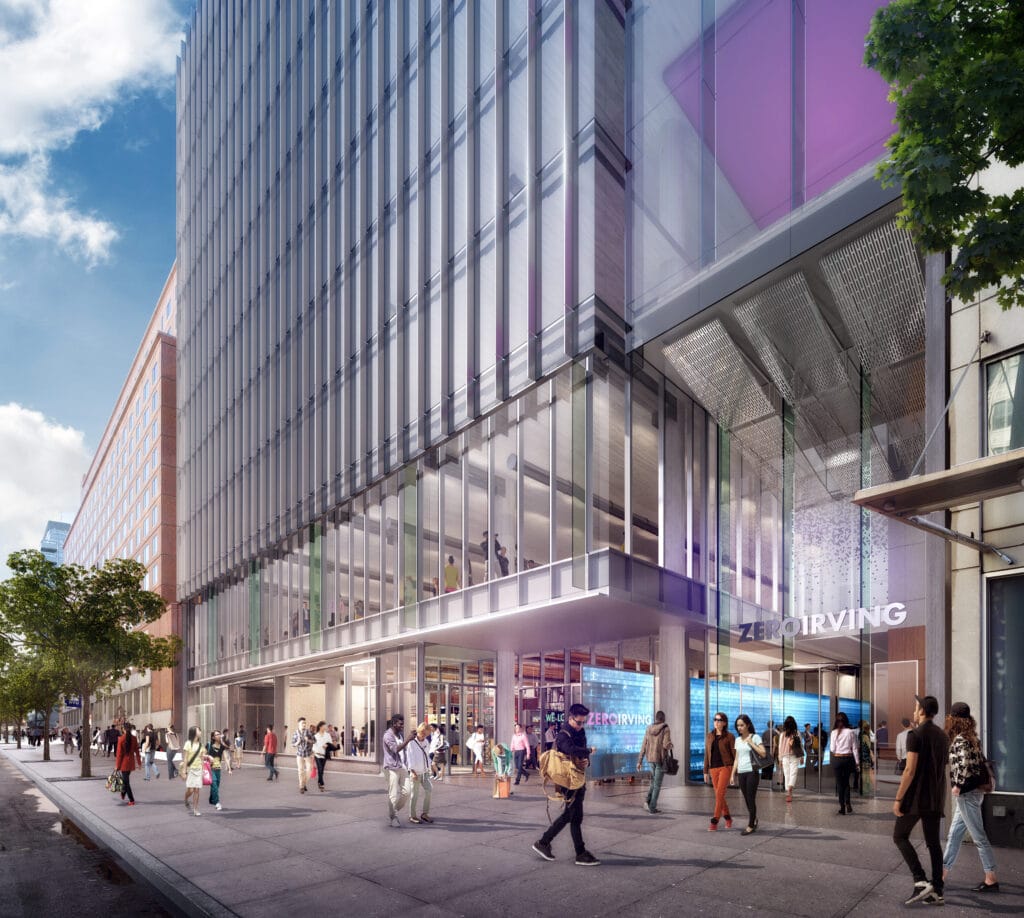 The dedicated collaborative environment includes Civic Hall, meeting, and education spaces designed to integrate skills and connect entrepreneurs with veterans in the industry. The center also includes a public food hall, flex office space, and traditional Class A office space. The cellar provides storage and service areas for the commercial space on the street level. Vegetated gardens on the rooftop terrace will be accessible to tenants.
The design is sleek and modern, distinguishing the building from surrounding historic buildings, and the structure is post tensioned concrete flat plate with cast in place concrete columns and shear walls. VERTEX's affiliate, VERTEX Engineering, P.C., is working closely with the architect, Davis Brody Bond, and private developer, RAL Development Services, to bring Zero Irving to life in 2021.
Learn more about the Zero Irving project in ENR's article, Transportation, Mixed-Use, Tech Lead Top Starts in New York, New Jersey.
The tech hub at 124 E. 14th St., a nearly 237,900-sq-ft, 21-story reinforced concrete building, will yield affordable and market-rate office space for tech firms. It will also offer space for retail and for dining facilities managed by Urbanspace. Civic Hall, a collaborative work and event space, will anchor the center.
Sequoia Capital to Open New York Office, First U.S. Outpost Outside Silicon Valley — The Information
To learn more about VERTEX's Structural Engineering Design services or to speak with an Engineering Expert, call 888.298.5162 or submit an inquiry.