About VERTEX
VERTEX's mission and core values have an external and internal focus. We embrace this binary approach because we care about our clients and employee-owners and seek to deliver rewarding value to both. As part of this mission, VERTEX has developed a unique program that emphasizes continuous learning and professional development which is supported with unique partnerships with leading universities like the University of Colorado (CU).
VERTEX's Lifetime of Learning Program (LOLP) begins with internal training through VERTEX University, which offers courses developed by our own internal experts. Such practical learning experiences can be extremely valuable for skills enhancement and improvement of on-the-job performance. In addition, VERTEX believes that combining practical learning with academic learning creates a space where real innovation can occur. However, academic learning for full-time employees can pose several barriers to entry and success.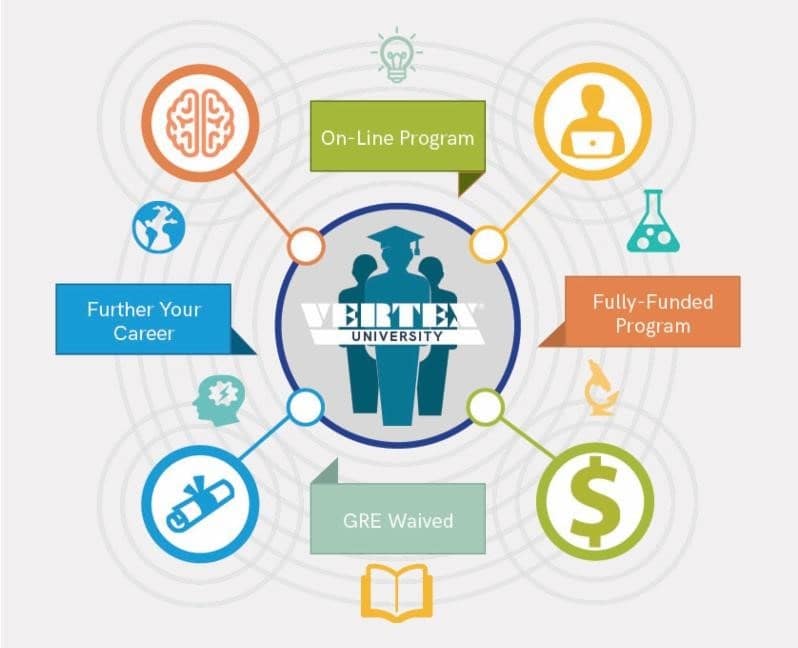 First, costs are often prohibitive; student debt is at an all-time high. VERTEX is addressing this concern by fully funding graduate degrees for eligible employees. Second, academic learning can, at times, be misdirected and not in alignment with professional practice. VERTEX has developed a program to "connect" our businesses with academic learning, through a partnership with the University of Colorado Denver. This partnership allows our team to co-create graduate programs for our employees, with the resources of a world-class University. In this way, employees and professors can benefit from connecting learning, theory, and practice. Additionally, as many graduate programs involve capstone projects or original contributions, our employee-students have living, working laboratories at their fingertips.
In short, VERTEX is unique because we not only embrace a lifetime of learning philosophy, but we are also committed to combining academic and practical learning to achieve enriched curricula that adds value to our clients and employees.
To learn more about VERTEX's Lifetime of Learning Program, please contact VERTEXU@vertexeng.com.