At VERTEX, we believe safety is a culture.
The Health & Safety of our employee-owners, clients, and contractors is always a top priority. Often times, unfortunately, clients come to us after an incident has already occurred. Our clients trust VERTEX's Health & Safety experts to help them navigate the investigation process and provide expert opinions in legal matters that result from incidents.
VERTEX also helps organizations proactively. Whether your organization has an established Health & Safety program that requires auditing or updating for compliance, or you need to establish a brand new program, VERTEX's Occupational Health & Safety Services professionals will partner with you to ensure that the Health & Safety goals of your organization will be met while also considering your business objectives. 
Occupational Health & Safety Services
VERTEX provides Health & Safety Consulting and Management services globally to a range of clients. From expertise in developing a Health & Safety corporate culture to peer reviews, to pre-construction planning, to comprehensive on-site inspections, incident investigations with lessons learned, and more, VERTEX works closely with our clients to offer value-added consulting that prevents injuries and/or reduces exposures. VERTEX is unique in the industry as our team members have both real-world H&S experience and forensic H&S experience. Services include:
Incident Investigation
Inspect site/scene and photo documentation for the incident
Interview witnesses
Review the scene and documents to determine cause, origin and accountability
Provide corrective actions required; advise on sharing lessons learned
Train employees on how to avoid repeated incidents
Provide expert testimony and report of opinion
When are these services needed?
Following an incident
Workers compensation claims
Assist attorneys handling incident cases
Expert Witness Testimony
Inspect site/scene, photo documentation and depositions
Review the scene and documents to determine cause, origin and accountability
Research OSHA, federal, state, and industry required standards
Provide expert testimony and report of opinion
When are these services needed?
Following an incident
Following an OSHA citation
Technical Programming & Training
Corporate safety manuals
Range of programs: fall protection, lock-out/tag-out, PPE, etc.
Employee training in each technical topic learned:
– OSHA 10 and 30 Hour Construction Training
– HAZWOPER 40 hour and 8 hour refresher training
– Respirator awareness training, respirator fit-testing
– Aerial and scissor lift training
– ISNetworld and Avetta pre-qualification approvals
When are these services needed?
Following an OSHA inspection/or before, for more proactive organizations
Following an incident
When companies change manufacturing lines or processes
H&S Culture Services
Mission statements
Hazard recognition and prioritization instruction
Corporate H&S Programs
Safety Observations & Feedback
Communications, including C-level and boardroom discussions on H&S Return on Investment
Mentoring
Incident investigations and sharing of lessons learned
Labor/Management Safety Committees
When are these services needed?
At almost any time – proactive, progressive organizations
Following an incident
Following a merger or acquisition
Auditing
Construction sites
Industrial and manufacturing facilities
– Workplace exposure assessments
3rd party verification of OSHA regulation compliance
Compliance reporting for insurance policies
When are these services needed?
Proactive clients
Following an OSHA audit with deficiencies identified
---
VERTEX Occupational Health & Safety Services Professionals
United States
Mexico
Canada
---
VERTEX Health & Safety Training Videos
Excavation & Trench Work Safety Training
Key Personnel
Vice President, Health & Safety Programs
Philip Platcow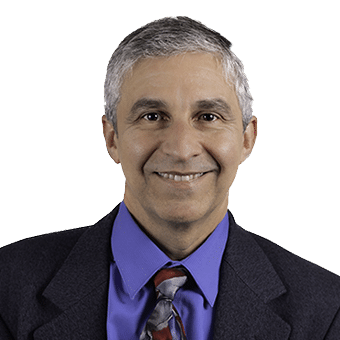 Philip Platcow has 34 years of professional experience as a leader in industrial hygiene, and occupational and environmental health. He is a Certified Industrial Hygienist (CIH) and has worked across a range of industries including energy, oil and gas, manufacturing, insurance, food and beverage and construction. He has served as the Global Director of Health and Safety for several environmental, health and safety consulting and engineering firms, assessing risk and exposures, and establishing safety culture and policies based on best practices for the work environments of his firms and clients. He has created a specialty in the area of safety culture. 
Director of Health & Safety Operations
Kevin Heffernan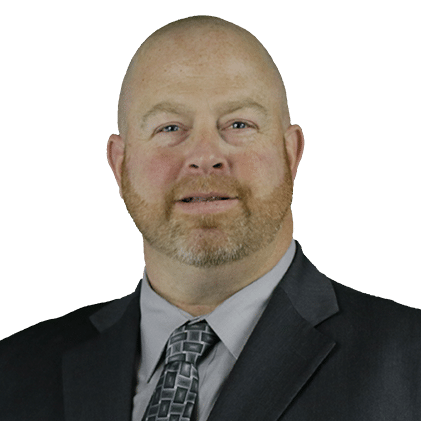 Kevin Heffernan is VERTEX's Director of Health & Safety Operations. He is an authorized OSHA Construction and HAZWOPER Trainer and has performed numerous training seminars for both Domestic and International clients. Mr. Heffernan is a licensed New York City Site Safety Manager as well as an active member of the American Society of Safety Engineers and National Fire Protection Association. He has managed the Health & Safety requirements for contractors performing the demolition of an industrial facility as well as the construction of a seven-story apartment complex.